First time doing a review here, so please be gentle with me, my English, my photography skills and my video skills. Thank you.
It is a home made review so everything is not professional.
Summary:
Pros
Sound equalizer is a very good feature to have
Sound quality is definitely better than iPod
User interface is some what similar to iPod
It is as thin/small as iPod Nano
Uses drag and drop via Windows Explorer instead of some crappy applications *cough* iTunes *cough* SonicStage.
Cons
Songs are listed by file names instead of by artists/albums/songs
I think the headphone wire is a little to long for comfort.
For some reasons, the file browser does not detect pictures or text files whereas when I use the main menu to access them I am able to do so.
OLED screen not as sharp but power saving
Introduction
When I was looking for a MP3 player for my girlfriend, I considered 3 major brands, namely Apple, Creative and Samsung. Creative is mainly for the budget type person as it is definitely much cheaper as compared to Apple or Samsung MP3 players. Apple has the cool factor and it is a little more expensive than Samsung. Samsung has the brand and reliability and recently they focus a lot on their MP3 players.

Box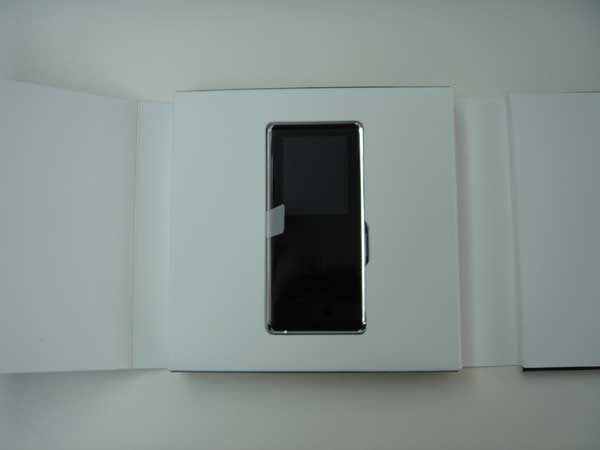 K3 In The Box
Pricing
Lets compare the K3 with iPod Nano in terms of pricing. An Apple iPod Nano (2GB) cost S$252 from Apple Store and Samsung YP-K3 (2GB) cost S$248. For most people, I think they will go for the iPod Nano straight as it is a difference of just S$4.
Package
The default package comes with the following items:
1) Samsung YP-K3
2) Earphones
3) Earphones Cover
4) USB Cable Connector
5) Quick Start Guide
6) Software CD-Rom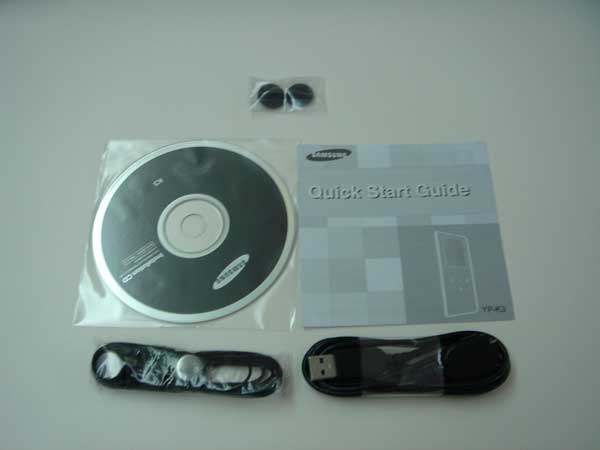 Package Contents
Design
When I first held K3 in my hands, I didnt expect it to be that slim, I immediately compared it with the thickness of iPod Nano.
The dimension of iPod Nano (Length x Breath x Thickness) is 88.9mm x 40.64mm x 6.60mm and the dimension of K3 (Length x Breath x Thickness) is 96mm x 44mm x 6.95mm. The iPod Nano is definitely smaller but not that much smaller in every aspect as compared to the K3.
The weight of iPod Nano is 40g as compared to K3 50g, again iPod Nano win in this area.
The display for iPod Nano is 1.5 inch with color LCD with LED backlight while the K3 is 1.8 inch with OLED screen. In terms of screen size, K3 win but in terms of the vibrant of the colors on the screen, iPod wins.
The iPod Nano (2GB) comes with only 1 color which is Silver and K3 comes with 3 colors which is Black, Red and Green. I think black is the best color and it matches the overall design of the K3.
What I like about the K3 is the touch screen feeling as there are no buttons except the on/off/hold slider on the player itself, everything is all touch and it feels quite cool. The only downside is that sometimes you wonder whether you touch is acknowledge by the K3.
And with touch screen comes finger prints. The K3 is no doubt a finger print magnet. Expect to see your finger prints all over the player, to worsen the situation, the surface is glossy and because of that, it is also very prone to scratches. I have my player in a handphone pouch since day 1 and already there are some minor scratches on the screen, I really wonder where do all those scratches came from.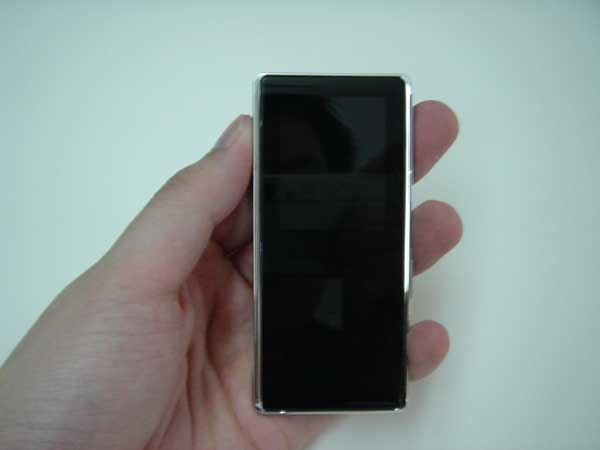 K3 In My Hands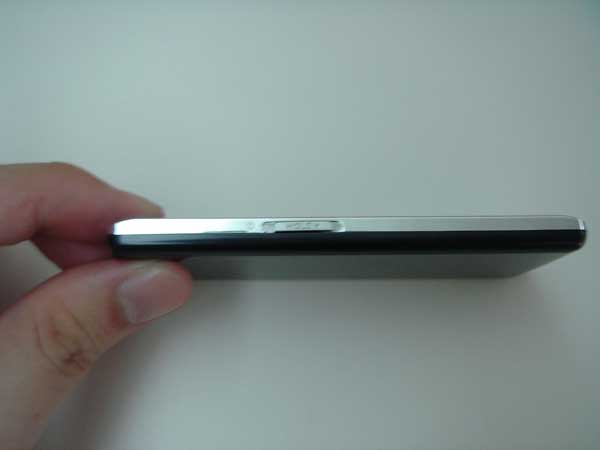 Thickness Of The K3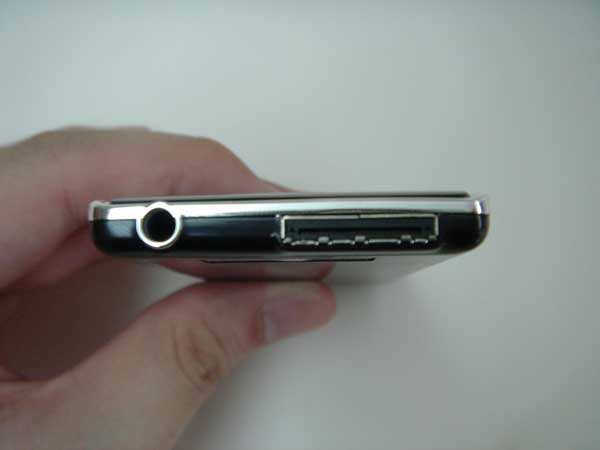 3.5mm Audio Jack, USB Connector
Features
There are some additional features in the K3 like FM Radio, Text File Viewer and Photo Viewer. But those features are nowhere as compared to what the iPod Nano has (Games, Contacts, Calendar, Notes and Stopwatch).
But then some of you may ask how often you use those features as you have a handphone. I personally use the iPod contacts to store my contacts as a backup and occasionally play the games on the iPod once I got sick of those games in my handphone.
To me the K3s FM Radio is a good feature because sometimes you will get sick of listening to your own music over and over again and want to switch over to radio and that is the time you will be wondering why Steve Jobs do not want to have FM Radio in the iPod and instead you need to purchase the accessories separately.
User Interface
There are 7 buttons (excluding on/off/hold slider on the right side) on the K3. They are the Back, Options, Up, Down, Left, Right and Enter buttons.
I have no problem using the K3 for the first time because the user interface is simple and intuitive. The top level of menu consists of Music, FM Radio, Photo, Text and Settings and upon choosing that, it will bring you to the respective sub menus. By pressing on the Back button, it will bring you back to the top level menu.
Transferring music to the player is as simple as copying and pasting / dragging and dropping files to your removable drive. The process is very fast as it is using USB 2.0 interface (I did not benchmark the speed as I dont see a need for it). You do not need some 3rd party crappy software such as iTunes, you can just use Windows Explorer straight. On top of that you can use Windows Media Player or Samsung Media Studio to do the transferring, but personally, I just use Windows Explorer, it is good enough for me.
I have one problem though, under the Music, there is a sub menu called File Browser, and under that, there are several folders like music, photos and text files. For some reason, when I want to open the text and photos folders, it throws me an error saying no file is found. But when I enter from the top level menu, they are able to find the photos and text and display it for me.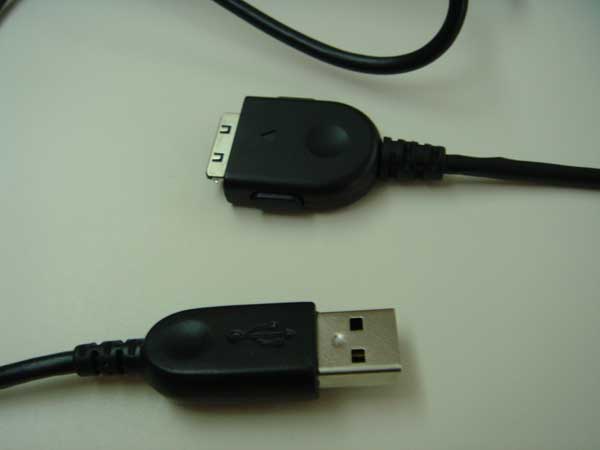 USB Connector
Audio Quality
The K3 has several sound effects for you to choose from namely Normal, Studio, Rock, Classical, Jazz, Ballad, Club, R & B, Dance, Concert Hall and User Defined. I think this is a good feature as from what I know not many MP3 players in the market have this type of feature. Personally, I am using the Studio sound effect, which I think sounds the best for all types of music. Apple needs to learn from Samsung regarding this feature.
I tested using the song Enola by Bad Boyz DJ Team. It is a techno song with lots of bass at the start and I just love to use that song to test for bass in music players. My iPod produces a crack sound as it could not reproduce the bass in the song while the K3 just produces it just fine. Thumbs up for that.
I also like the earphones that come with the player. It looks quite professional as compared to the cool look from the iPod earphones.
For a person not really into audio quality, I would say K3 win the iPod hands down.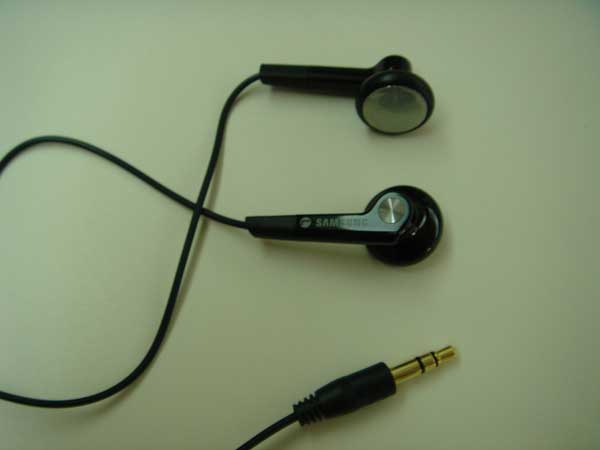 K3 Earphones
Accessories
I have a hard time looking for K3 accessories (I was looking for a pouch to fit my K3) and they are nowhere to be found except at the Samsung Flagship store at VivoCity. I found it but it is kind of expensive and I ended up using my old pouch from Billabong which cost S$9.90.
I wanted to get screen protector for my K3 and I could not find it!
EDIT: I found the screen protector for K3 at VivoCity's Samsung Flagship Store and it cost S$12.00.
Battery Life
The battery life stated on the official website is about 25 hours, I manage to get about 24 hours and 40 minutes after playing in random 148 songs with volume exactly at the middle point. I must say it is pretty good and definitely according to the technical specifications. Normally for iPod technically specifications, you can never archive the official battery life stated.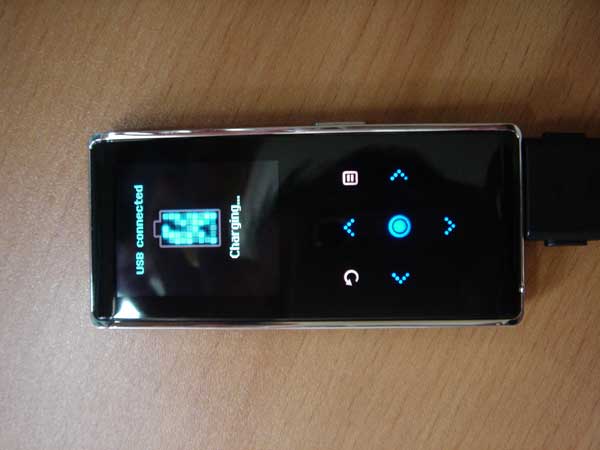 K3 Charging
Conclusion
Overall, Samsung K3 is a good player and gives Apple a good run for their money. If you are looking for a player that has audio quality go for K3. Personally, I feel that there are too many people using iPod, it is just too common, so if you want to be different and stand out from the crowd, go for K3.