WordPress Plugins
My WordPress Plugins
| # | Plugin Name | Download Count |
| --- | --- | --- |
| 1 | WP-PageNavi | 10,151,109 |
| 2 | WP-Polls | 3,140,458 |
| 3 | WP-PostViews | 2,704,120 |
| 4 | WP-DBManager | 2,538,186 |
| 5 | WP-PostRatings | 1,909,411 |
| 6 | WP-UserOnline | 723,053 |
| 7 | WP-Print | 650,981 |
| 8 | WP-Sweep | 617,979 |
| 9 | WP-EMail | 474,447 |
| 10 | WP-Stats | 313,675 |
| 11 | WP-Ban | 276,636 |
| 12 | WP-DownloadManager | 263,072 |
| 13 | WP-ServerInfo | 138,787 |
| 14 | WP-ShowHide | 89,068 |
| 15 | WP-CommentNavi | 57,857 |
| 16 | WP-RelativeDate | 37,742 |
| 17 | WP-PluginsUsed | 28,780 |
| 18 | WP-DraftsForFriends | 9,875 |
| 19 | WP-InstantArticles | 6,512 |
| 20 | FreeMyInternet | 1,840 |
| 21 | migme | 1,262 |
FreeMyInternet 0.01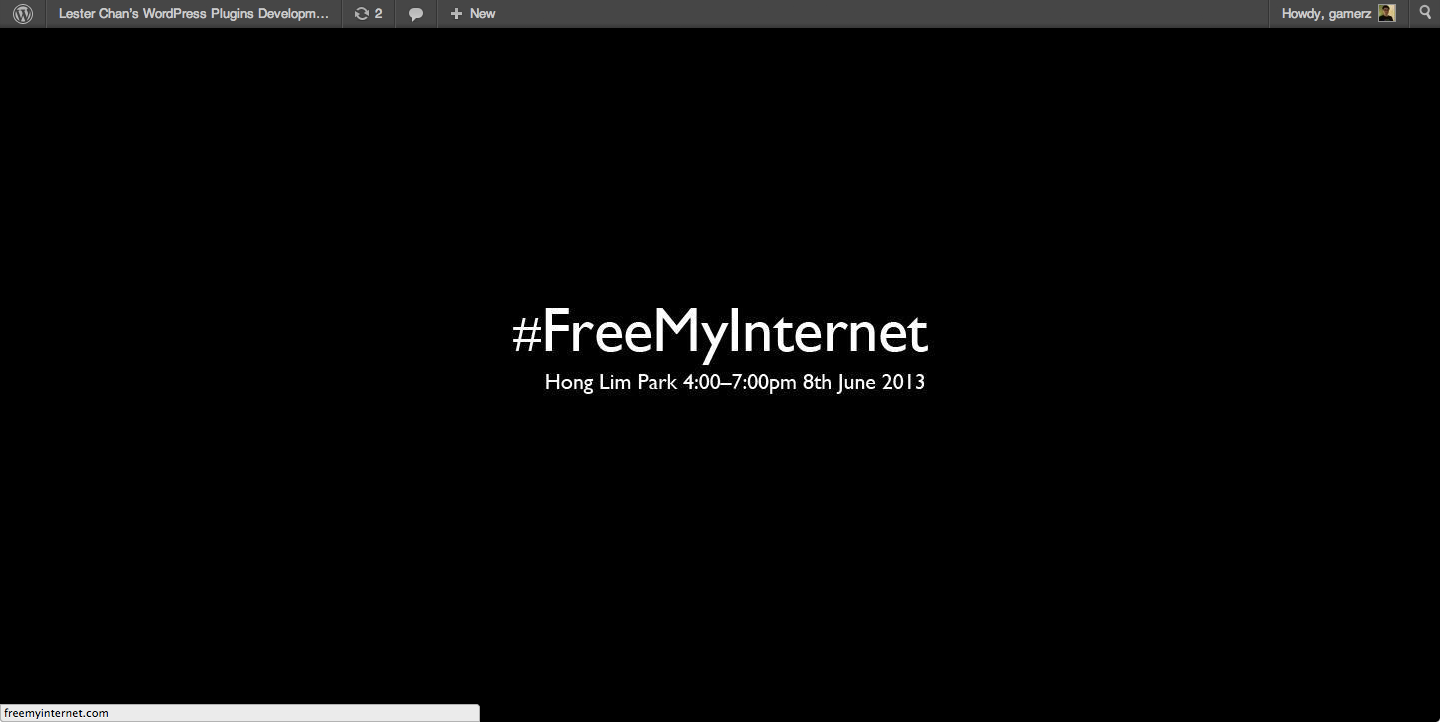 Automatically places the FreeMyInternet banner from FreeMyInternet.com on your WordPress website.
WP-Ban 1.69
Ban users by IP, IP Range, host name, user agent and referrer url from visiting your WordPress's blog.
WP-DBManager 2.80.3
Manages your WordPress database.
WP-DownloadManager 1.68.4
Adds a simple download manager to your WordPress blog.
WP-DraftsForFriends 1.0.2
Now you don't need to add friends as users to the blog in order to let them preview your drafts
WP-EMail 2.67.6
Allows people to recommend/send your WordPress blog's post/page to a friend.
WP-InstantArticles 1.0.0
Deprecated
WP-InstantArticles generates a RSS feed of your WordPress posts as Instant Articles for Facebook to…
WP-PluginsUsed 1.50.1
Display WordPress plugins that you currently have (both active and inactive) onto a post/page.
WP-Polls 2.75.4
Adds an AJAX poll system to your WordPress blog. You can also easily add a poll into your WordPress's blog post/page.
WP-PostRatings 1.87
Adds an AJAX rating system for your WordPress site's content.
WP-PostViews 1.76.1
Enables you to display how many times a post/page had been viewed.
WP-Print 2.58.1
Displays a printable version of your WordPress blog's post/page.
WP-RelativeDate 1.51
Displays relative date alongside with your post/comments actual date.
WP-ServerInfo 1.66
Display your host's PHP, MYSQL & memcached (if installed) information on your WordPress dashboard.
WP-ShowHide 1.04
Allows you to embed content within your blog post via WordPress ShortCode API and toggling the visibility of the content via a link.
WP-Stats 2.55
Display your WordPress blog statistics. Ranging from general total statistics, some of my plugins statistics…
WP-Sweep 1.1.1
WP-Sweep allows you to clean up unused, orphaned and duplicated data in your WordPress. It also optimizes your database tables.
WP-UserOnline 2.87.4
Enable you to display how many users are online on your Wordpress blog with detailed…
migme 1.0.2
Share a post to migme's Miniblog whenever you publish a post in WordPress.
GaMerZ Scripts
YOURLS - Your Own URL Shortener
YOURLS stands for Your Own URL Shortener. It is a small set of PHP scripts that will allow you to run your own URL shortening service (a la TinyURL or bitly).
Running your own URL shortener is fun, geeky and useful: you own your data and don't depend on third party services. It's also a great way to add branding to your short URLs, instead of using the same public URL shortener everyone uses.
GaMerZ File Explorer 1.20
Enables you to browse a folder on the web like Windows Explorer. It has the ability to search for folders and files too.
GaMerZ error_log Cleaner 1.00
Scans and delete away error_log file generated by PHP on your web host.