I was invited to the Singtel's Flagship Shop located at #B1-98/99 in the new Jurong Point 2nd Extension (JP2) by Ivy. We are given a tour around the store as well as introduction or some of the unique store features.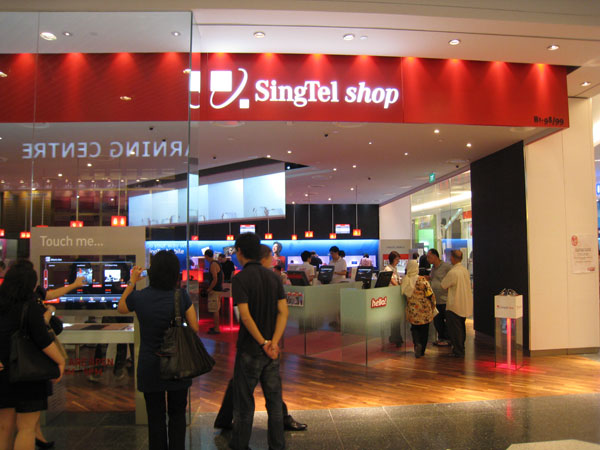 The store feature 4 external interactive displays, 2 on each side. You can get to know more information Singtel's Products without the need to enter the store or when the store is closed. While I was there waiting, I notice that many people who passes by cannot resist the temptation of not touching the screen.
When you first step into the store, you will notice the wide display which is located right above you, I would call it "center of attraction". It is used to display advertisements and perhaps later on some latest mobile phone advertisements from the respective companies.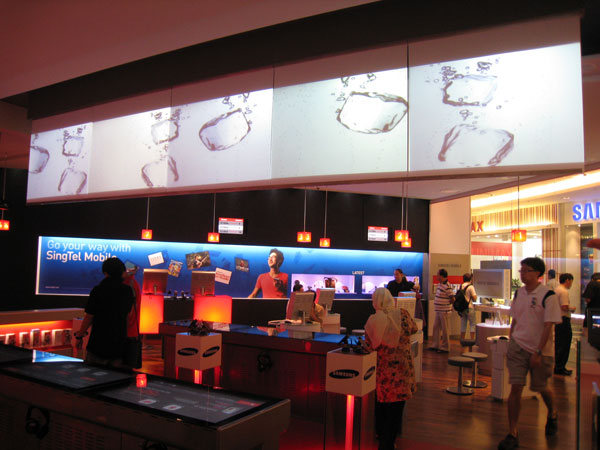 Below the "center of attraction", you will notice 6 interactive displays which is similar to the ones outside the store. The only difference is that the one inside the store allows you to purchase music as well as games for your mobile phones. It is not safe to enter your personal details outside the store where many passerby can see it. There are also headsets located below each interactive display for you to preview the music that you going to purchase.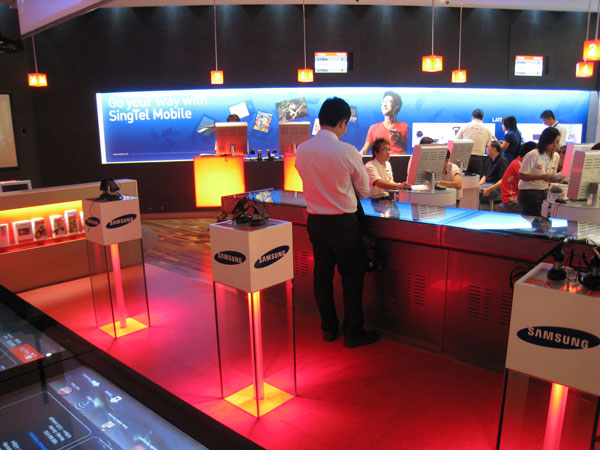 The interactive display has one cool feature which is called "Flip Screen" which enables users to flip the display if he or she is standing at the opposite side. I thought this was quite a good UI.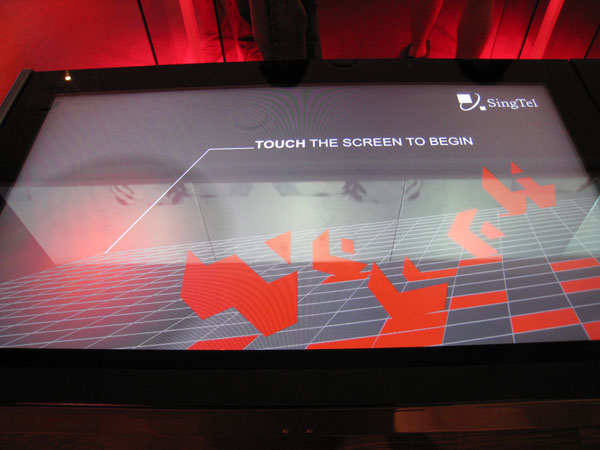 I have took 2 video recordings of the user interface of the interactive display and uploaded them to YouTube.
In the store, mobile phones are not group by brand name but rather the category that they belong too. For example, Connectivity, Entertainment, Productivity and Good Value.
There is also a small interactive display beside some of the mobile phones area.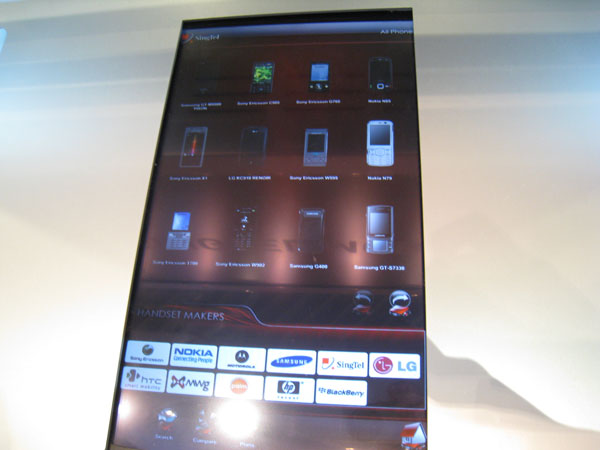 There is a self-service station where customer can key in their mobile phone number, NRIC, birthdate and base on these details, the system will check whether you are eligible to upgrade your plan or purchase a new mobile phone and then issue you a queue number. If you are not eligible, you will be asked to proceed on to the reception where you get to speak with the staff.
Also notice that there is the only Singtel Shop that I have been to that allows customer to sit and the Singtel's CSO will get to sit right beside you. Adding a personal touch to customer service. They are a total of 15 counters if I am not wrong with 1 being a Mio Counter where you get to sit on the sofa!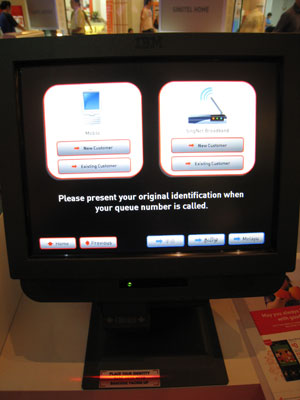 Here is a group photo that we have taken.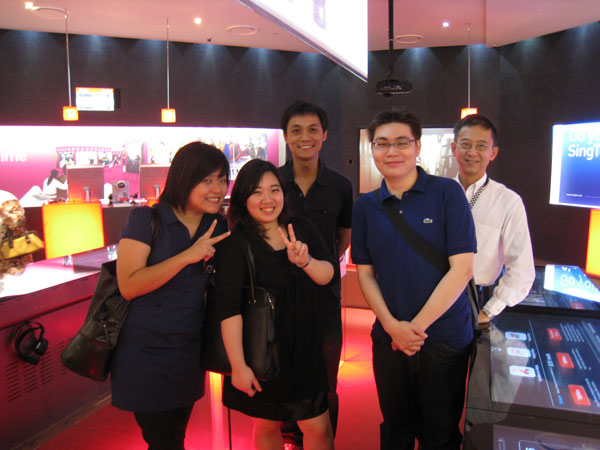 Facebook Gallery: SingTel Shop @ Jurong Point 2nd Extension (JP2)
Facebook Page: Singtel