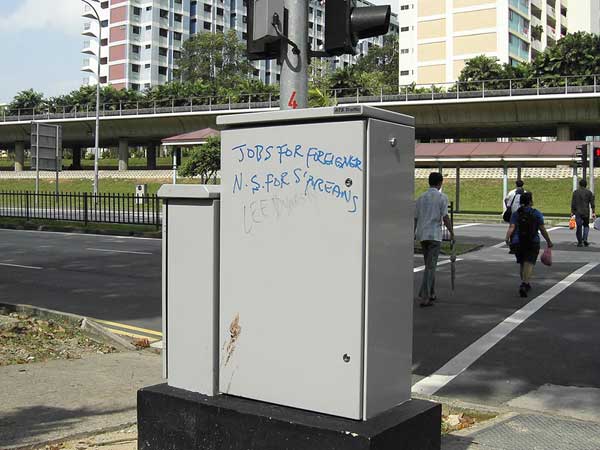 FOREIGNERS are coming here in unprecedented numbers, contributing to the largest swell in Singapore's population in more than two decades.
The foreign population, which includes professionals, workers, students and their family members, was an estimated 1,005,500 in June this year – crossing the one million mark for the first time.
This is a 14.9 per cent rise over a year ago and represents the highest jump in at least seven years, according to the Department of Statistics.
The previous year's increase was 9.7 per cent.
The number of Singaporeans and permanent residents here also grew 1.8 per cent, the same as the previous year.
These increases lifted Singapore's total population to 4,680,600 as of June this year – a 4.4 per cent rise over the previous year.
This is also the largest increase since 1982's 4.5 per cent.
The figures, from the Department's annual report on population trends released on Thursday, also covered statistics for marriages, divorces, births and deaths.
Economist Song Seng Wun said the surge in the number of foreigners reflects the nation's broad- based economic recovery.
'Foreigners are lapping up job opportunities for sectors across the board, from financial services to teaching to construction,' he said.
External factors figure too.
'Many neighbouring countries, such as Indonesia and Malaysia, have been on a strong growth path, so their companies have been setting up shop here as a base for regional expansion,' he added.
Liberal immigration policies also play a part, said consultant demographer G. Shantakumar.
'We are attracting not just workers, but also students, in the hope of getting more foreigners to settle down here,' he noted.
Source: The Straits Time