Finally after they some miscommunication, I finally collected my spectacles from Optics Today located at Queensway Shopping Center. I have been patronizing Optics Today since I was in Secondary School. As the shop is owned by my uncle's secondary school classmate and he can gives us very good price, and I mean really very good after comparing with several optical shops. My Swissflex Spectacles cost $350 (including frame, lenses and taxes) whereas I checked out 1 optical shop in VivoCity and the exact same brand and frame as mine cost $360 alone. My current Oakley Wiretap is also from him, cost me $250 (including frame, lenses and taxes) but just that it is a import set and comes with no warranty.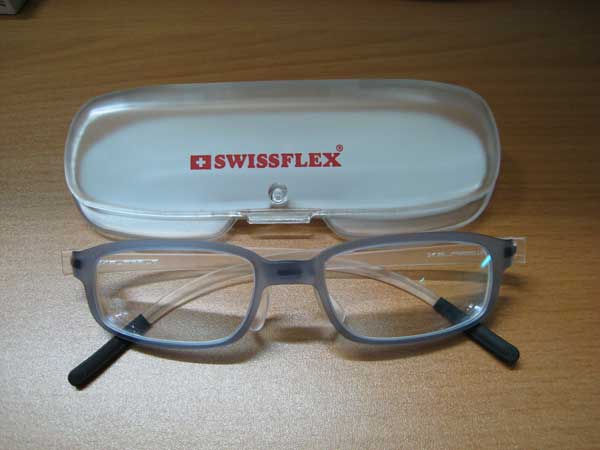 My new TV was delivered to me on Tuesday together with my new washing machine. I put it on my TV rack and realize it was quite big and my dad suggested to me to mount the TV to the wall. After having that thought, I can't figure it out where is the 4 screw holes that my TV suppose (my living room Samsung LCD TV has them) to have. After posting my question in Hardware Zone Forums, I got an answer and apparently I need to unscrew the 4 screws covering the 4 screw holes! The instruction manual didn't even say anything about that! It just says that if I want to mount the TV to the wall, I need to contact my dealer. It was rather a stupid answer.
Then, the screws that come with the wall bracket could not fit into the hole of my TV, I was like WTF. In the end my dad installed the bracket first and today we went to Daiso to get the screws ($2 for 5 screws). Just for your information the screw needed is 6mm (diameter) x 25mm (length). My dad has been producing screws for the past 30 years and hence once he look at it, he knew exactly what screw can fit.
I really must thank my dad for helping me and of course my mom for paying for the TV!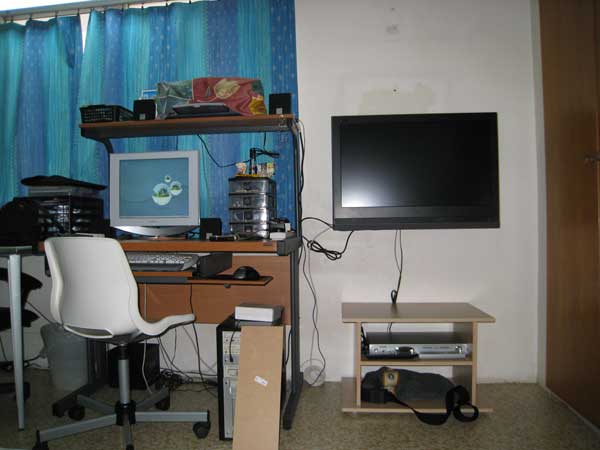 2 items down, 4 more to go:
New Hitachi 32″ LCD TV
New Samsung 24″ or 27″ LCD Monitor
New Intel Yorkfield Desktop Computer
New Nokia N82 Mobile Phone
New Ikea Table
New Swissflex Spectacles
I just love 2008.