Went down to Singapore's Adobe office located at Suntec City Tower Three, #06-02 for an hour worth of Photoshop CS 3 tips. The title of the workshop is called "Exploit Photoshop CS3" and it is conducted by Shirley Tan who is a Adobe Evangelist at ACE Training Pte Ltd.
There are a total of 6 tips in the workshop which took my breath away.
Making your images "Shout" by changing blending mode to "Soft Light"
Bright out Details by using Hight Pass Filter (Filter > Other > High Pass Filter)
Remove Color Cast by using "Average Blur Filter" (Filter > Blur > Average), followed by inverting the layer and changing the blending mode to "Color"
Perspective Crop by checking the "Perspective" checkbox located below the top menu after cropping
Using Blend If (Layer Style > Blending Options > Blend If
Image Stacks (Layer > Smart Objects > Convert to Smart Object) followed by (Layer > Smart Objects > Static Mode > Median)
Last but not least, I learned a new shortcut, by pressing Ctrl J, it will allow you to duplicate (the technical term is called float) a layer.
They wanted to keep this workshop very small and hence there are only 5 people that is invited. Adrianna, Li Xiang, Me and 2 other guys.
After the workshop, we had dinner at Imperial Treasure which is just located at the basement of Suntec City.
I love the goodies bag that Adobe gives: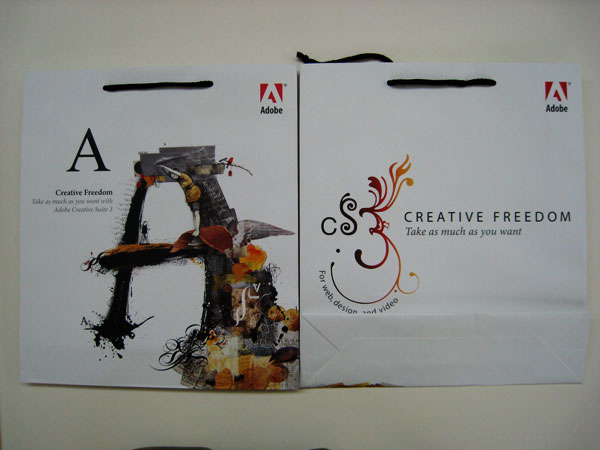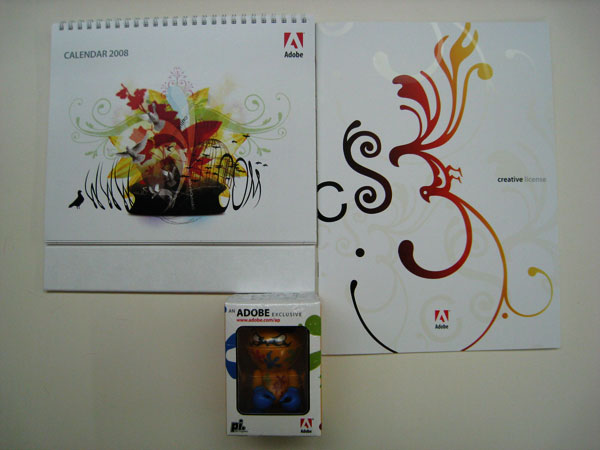 Cheers to Audrey Too, Bruce Persaud and Fiona Ng from Adobe, Steven Chua and Shirley Tan from ACE Training.
Thanks to Sue Lynn from TEXT100 for the invite =D