New Ikea Table
My old Sitoca table has lasted me for more than 5 years and it is still in excellent condition. I am going to pass it to Li Xiang as her house computer table is showing signs of collapsing inwards.
Went to Ikea and bought a new computer table consisting of a table top, Vika Grevsta (White), for S$125 and 4 table legs, Vika Curry (White) for S$20 (S$5 each). The total bill is S$145.10 because I paid extra $0.10 for a plastic bag as there are only 2 of us and we have problem carrying all the parts without the bag.
I going to get a Desk Pad from Ikea another day to protect my white table top!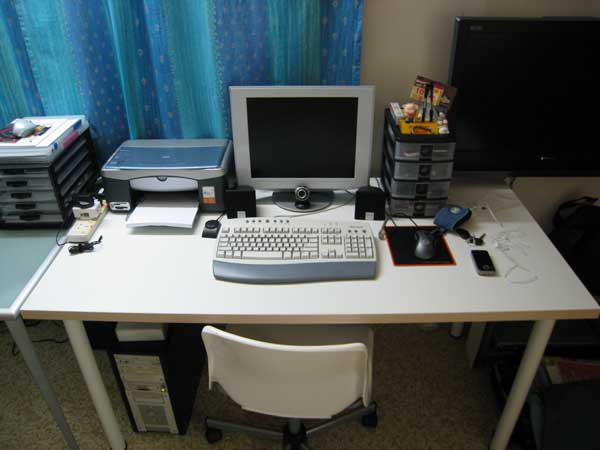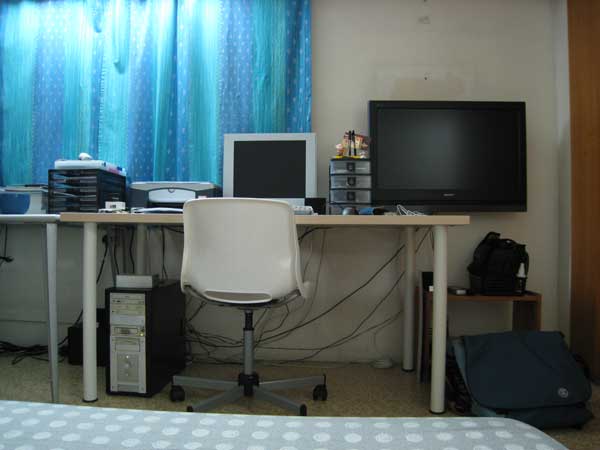 Apple iPod Touch 16GB
After some contemplation, I finally decided to get an Apple iPod Touch instead of Asus EEE. Since I got a laptop already, I might as well go for the iPod Touch as Asus EEE is just another laptop but smaller. I wanted to wait for the upcoming IT Show 2008 which will be from 6th March 2008 to 9th March 2008 to see if there are any free gifts as well as the rumored US$100 price drop of iPod Touch and iPhone. But iPod Touch Fans somehow think that the rumor might be smashed.
I wanted to get the 8GB iPod Touch for S$498 but when I was surfing around Hardware Zone Forums, I saw this thread and it was offering S$560 for a 16GB iPod Touch and it comes with warranty, receipt of purchase and the best part is that the box is still sealed.
I wanted to bargained till about S$500 because after I did a quick search and found out that most users selling their 16GB are bidded for at S$500, but apparently at S$500 the owner did not want to release it.
So in the end I bargained with him till S$550 and I bought it. The original price of the 16GB iPod Touch according to Apple Singapore Store is S$698, and hence I saved S$148.
The firmware that the iPod Touch come with is 1.1.1 which is perfect for jail breaking as I do not need to downgrade.
I have so many problems with jail breaking that I jail broke my iPod Touch at least 10 times yesterday due to conflict applications, SSH issues and my iPod can't recover from recovery mode even with the help of iBrickr. But anyway, in the end I manage to jail break it to 1.1.3 just fine.
Here are the best tutorials that I found:
iPod Touch Fans
1.1.1 -> 1.1.2 -> 1.1.3 – http://www.ipodtouchfans.com/forums/showthread.php?t=34376
iClarified
1.1.1 -> 1.1.2 – http://www.iclarified.com/entry/index.php?enid=593
1.1.2 -> 1.1.3 – http://www.iclarified.com/entry/index.php?enid=611