Sushi Tei will be celebrating its 15th birthday this coming September. As part of the celebration, Sushi Tei will be giving back to the community. It has created a "Sushi Tei Anniversary Menu" with five menu items where 100% of net sales proceeds from the anniversary menu will be donated to charity. The adopted charities for Sushi Tei are Children's Cancer Foundation (CCF) and Home Nursing Foundation (HNF). The proceeds will be split evenly and it hopes to raise S$150,000 for the adopted charities.
In addition to commemorating the organization's anniversary, Sushi Tei will open a new restaurant at City Square Mall this September. Further expansion plans for this year include moving Sushi Tei's very first
restaurant from its original location at Holland Village to a larger premise in the same vicinity. The new Holland Village restaurant will combine contemporary elegance and intimate ambiance with an expanded
alfresco dining area.
The menu features two very popular Sushi Tei dishes: Sashimi Salad and Soft Shell Crab, and three new dishes created especially for the fundraiser initiative: Beauty Roll, Tutti-Frutti Roll, and Crunchy Tuna.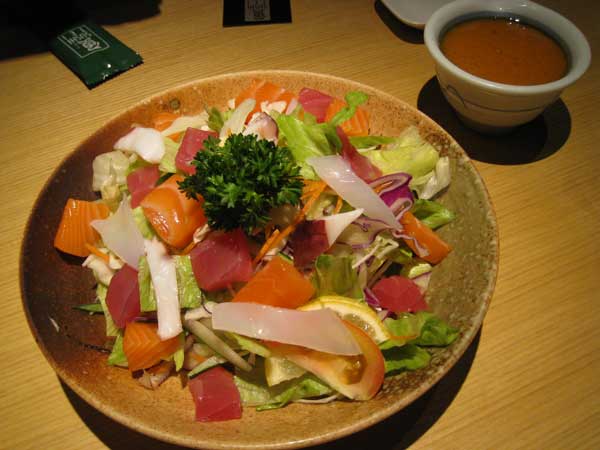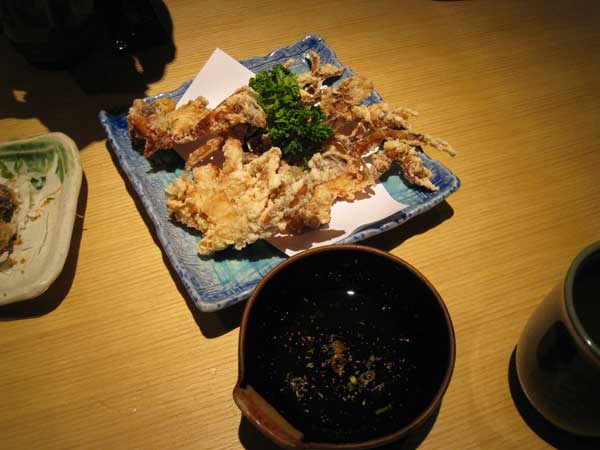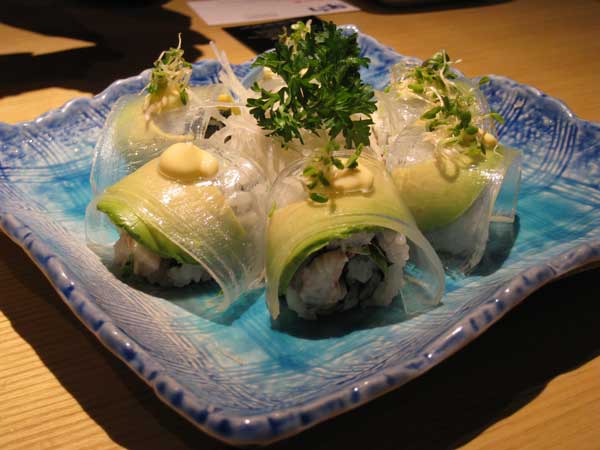 Collagen, avocado, crab meat sushi roll. The girls love this because of the collagen!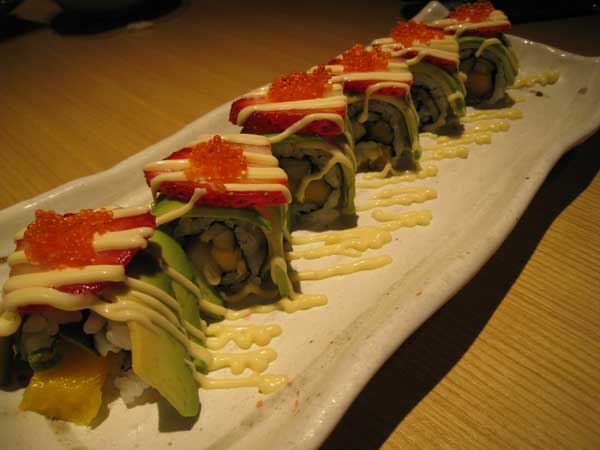 A sushi roll of mango, honeydew, and cucumber with strawberry and avocado on the top.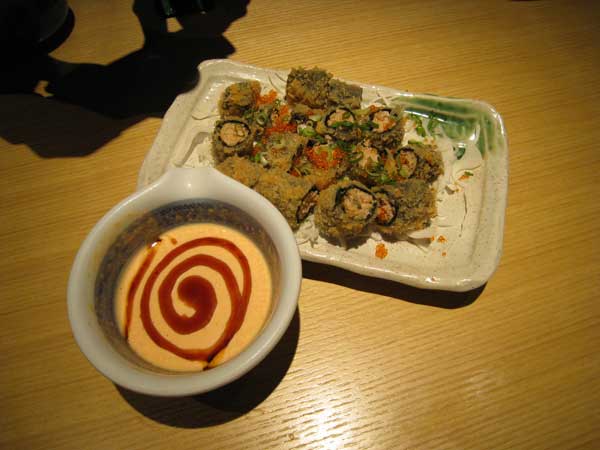 Deep-fried minced tuna roll with chopped garlic topped with flying fish roe and spring onion accompanied with chili mayonnaise sauce. My personal favorite!
While you are there, check out the current promotion which is the, Fusion Fiesta Promotion. I highly recommend the Salt Ice Cream as dessert. Yes, Salted Ice Cream! They specially imported it from Japan!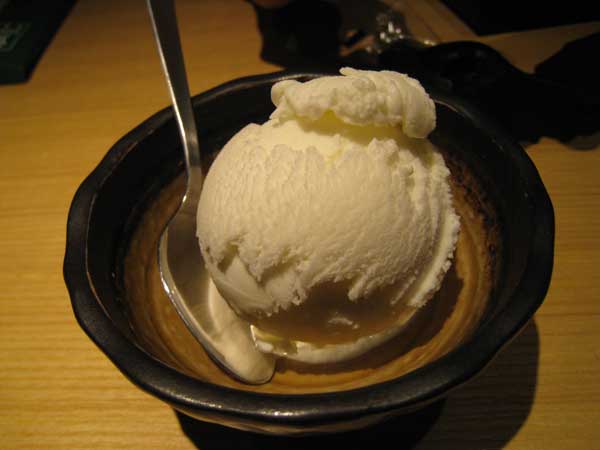 More images can be found in my Facebook Gallery: Sushi Tei's 15th Year Anniversary Menu.