Received my copy of Super Street Fighter IV thanks to Ian from Microsoft!
See also: Street Fighter IV For Xbox 360
If you bought Street Fighter IV for Xbox360, you are entitled to an exclusively free Street Fighter IV Calendar. You can redeem it from Challenger at Funan or Best Denki at VivoCity from 12th February 2009 to 28th February 2009.
Remember to bring along the receipt together with the game. I did not bring because it was not stated and that was a wasted trip!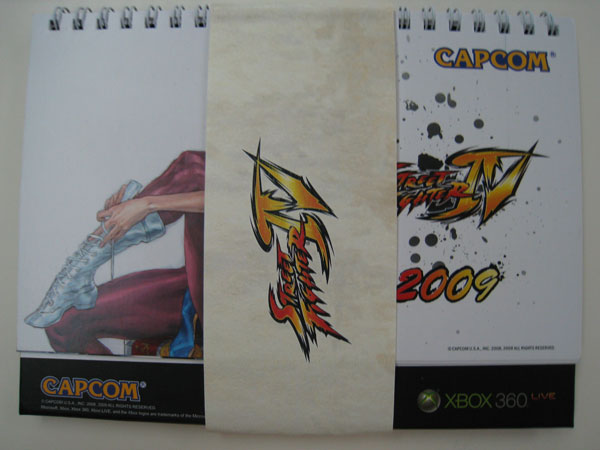 Pre-ordered my Street Fighter IV for my Xbox 360 a couple of weeks ago at Mega Multimedia. Mega Multimedia have 2 shops at Jurong Point, 1 at JP1 and 1 at JP2 as well as at Century Square. The guy told me that if I pre-order now I can get S$5 off the retail price. I thought it must be quite a good deal. Yesterday I was there at Jurong Point and I went to ask when Street Fighter IV is coming, the same guy (I remembered his face) told me that it has been delayed till next week. I was like WTF? I know that SF4 will be launching on the 12th February 2009 because my friend in Microsoft told me about it and it is unlikely to be delayed.
At night, my good friend Paranoia aka Benjamin MSN me saying that the shop he pre-ordered from, Game Score which is located in Funan, has already called him asking him to come down and collect it today. I was quite pissed off with Mega Multimedia after that and I intended to call them in the morning to clarify. But before I could call them, they called me this morning and asked me to collect my pre-ordered SF4 as it is already in the store and told me over the phone that the price is S$85. So I thought on top of that, I will get another S$5 discount which makes it S$80, but the guy say S$85 is already the discounted price.