Today, 24th October 2007 (1024) marks the 3rd year we have been together. We celebrated earlier this time instead of the actual date due to my school commitment (having night class later).
We had a buffer dinner at Carnivore @ CHIJMES last Friday. Wanted to have it at VivoCity instead, but it is fully booked as I booked it in the morning on the same day. And the guy recommend me to book before Tuesday if I want to have dinner on a weekends at Carnivore @ VivoCity. Their business is damn good and the prices are not that cheap either. This shows that Singaporeans are not that poor.
Before the dinner, we are figuring our what CHIJMES stands for, but still could not get it. After checking Wikipedia, it stats that CHIJ stands for Convent of the Holy Infant Jesus, but did not state that what does MES stands for.
As our dinner is at 6pm and we preferred the indoor seating, there is no other table dining besides us and the food just keep coming. Li Xiang only selected meat there there as she is a semi vegetarian, while I on the other hand ate everything, but I don't really like the lamb there, after taking a bite, it kinda spoil my appetite because of the strong smell.
Nevertheless, we ate till quite full and spend about 2 hours there.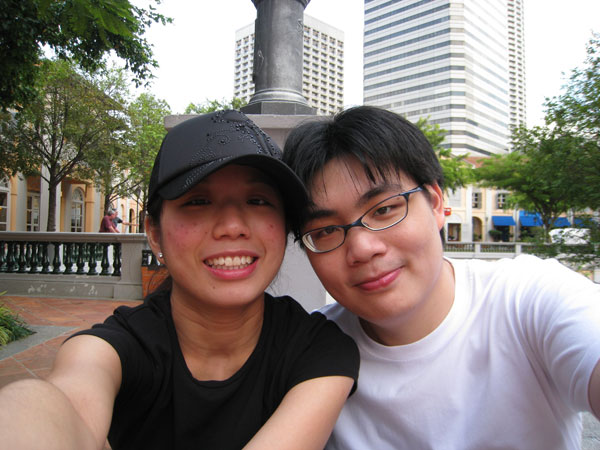 Happy 3rd Anniversary my penguin, I love you always <3 <3 <3
Looking back:
– 2nd Anniversary
– 1st Anniversary
– 0th Anniversary