After weeks and weeks of never ending tutorials, assignments and projects, Li Xiang and I decided to take a break and reward ourself with some good food. Tried Shokudo Japanese Food Bazaar which is located at Basement 1 of Raffles City. This $3-million Japanese Style Marche restaurant was opened by Thai Express Concepts, which also runs Thai Express chain, Xin Wang Hong Kong cafes and New York New York restaurants.
We went there at about 5.30pm and there was no queue, but after our dinner, the queue was as long as the TOTO queue for the Chinese New Year Hong Bao draw!
We ate a total of 13 dishes which I think is a lot for 2 persons. But the portion of each dish is much smaller than Marche. Our total bill including 10% service charge and 7% Goods & Services Tax is S$85.21. Which is very expensive for 2 person, or perhaps we ordered too many dishes.
By the way, all pictures are taken using my Nokia N82!
*Update* Personally, I feel that both the desserts we ate is not bad, followed by Bacon & Cheese Omelette and perhaps the Teppanyaki Assorted Mushrooms. The rest of the dishes are pretty average. The Shokudo Mushroom Cheese Burger is quite a popular dish among reviews. However, I find it just average, maybe slightly better than Botak Jones's The Botak Burger as it is juicer (Botak Jones's burgers are a little dry).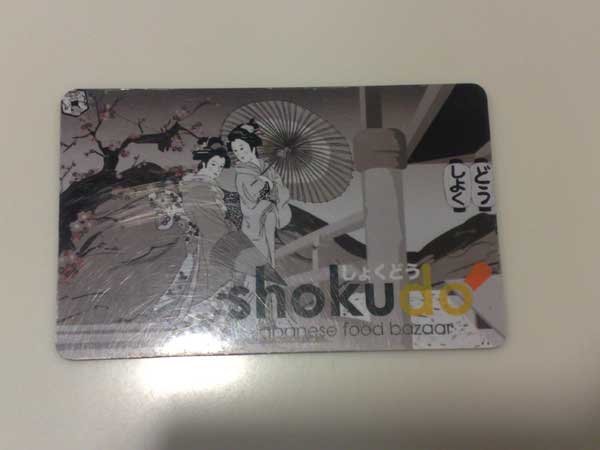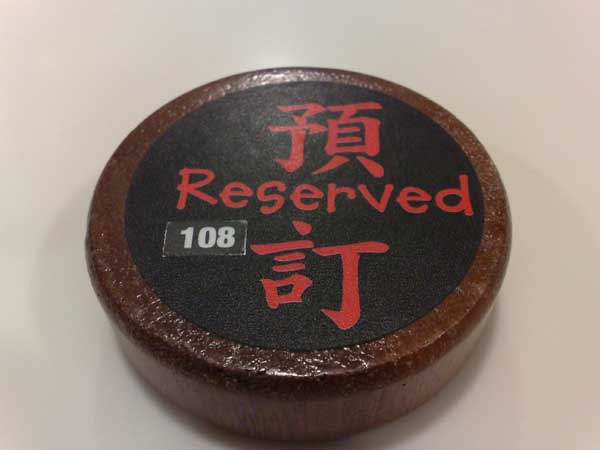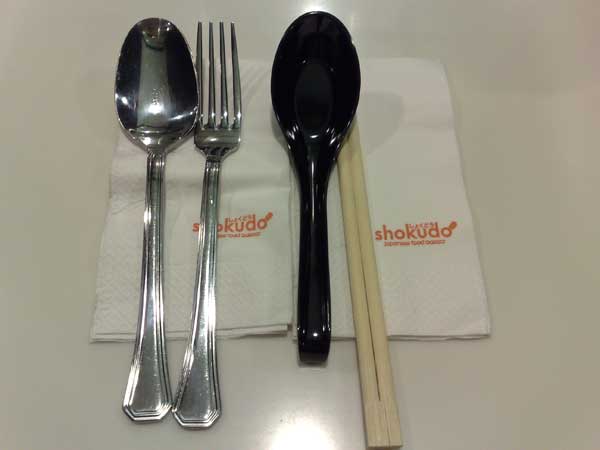 Click on the Read More link for pictures with prices of all the dishes that we ate.Food Pictures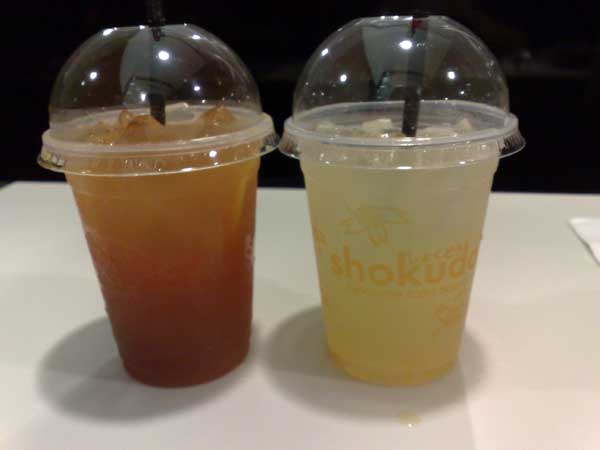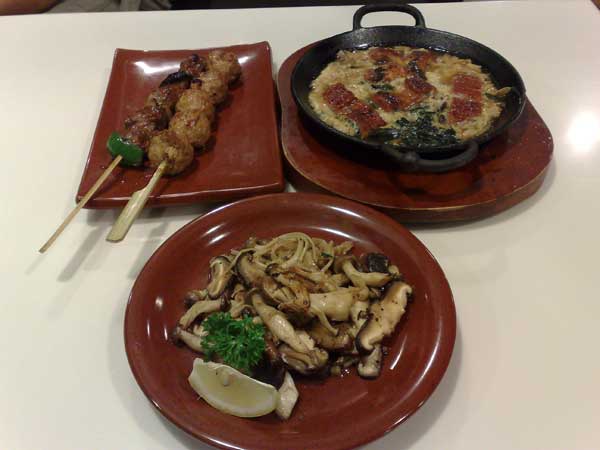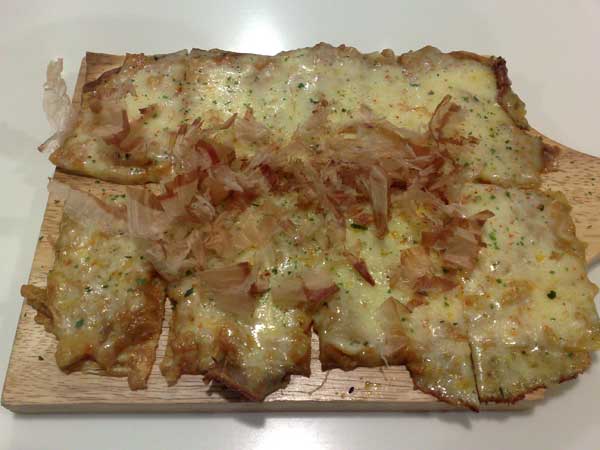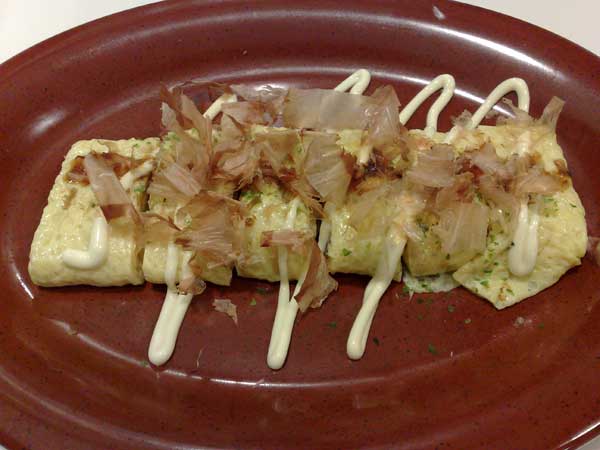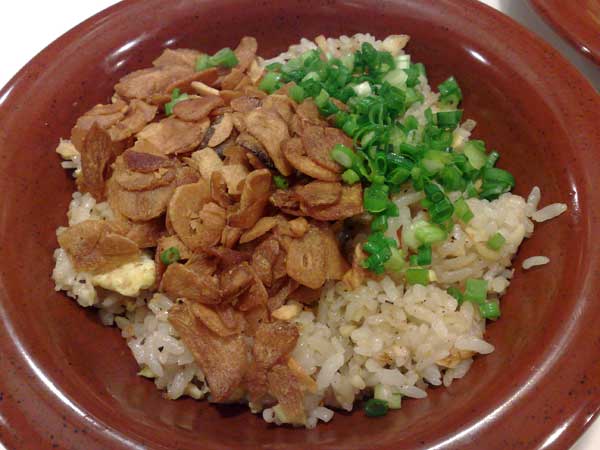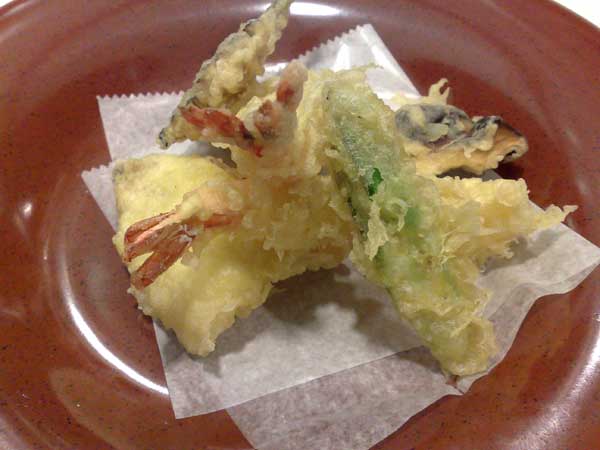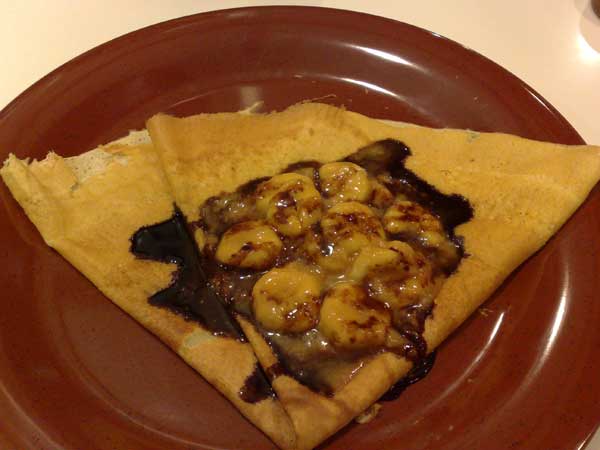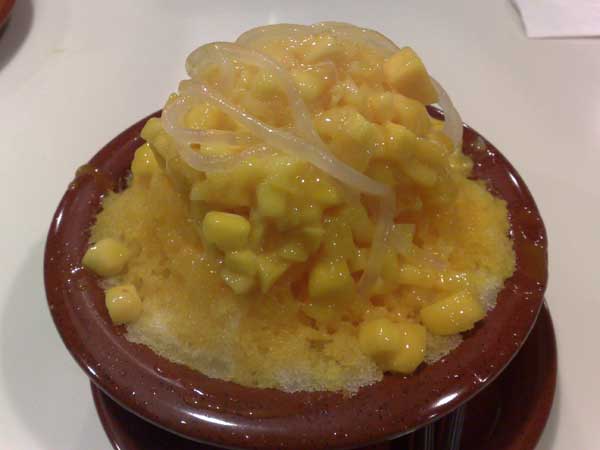 Food Prices
Ice Yuzu Honey Tea – $3.50
Ice Lemon Tea – $3.50
Hokkaido Style Potato Curry Pizza – $7.80
Shokudo Mushroom Cheese Burger – $7.80
Japanese BBQ Eel Hot Plate – $6.80
Assorted Tempura – $10.80
Tsukume (Minced Chicken Ball) Stick – $2.50
Beef Fillet Stick – $2.50
Teppanyaki Assorted Mushrooms – $4.00
Teppanyaki Garlic Fried Rice – $5.80
Bacon & Cheese Omelette – $5.80
Banana & Chocolate Crepe – $4.80
Mango Kakigoi – $6.80
STOMP also did a review on Shokudo Japanese Food Bazaar.