Didn't realize that McDonalds has a new breakfast item on the menu called McGriddles. It is basically a mashup between Sausage McMuffin with/without Egg and Hotcakes. Just imagine McGriddles as Sausage McMuffin but replace the Muffin with Hotcake. The bread is a little too sweet for my liking. At first my mom thought it is a double meat patty instead.
Sausage McGriddles Without Egg Meal – S$5.70
Sausage McGriddles With Egg Meal – S$5.90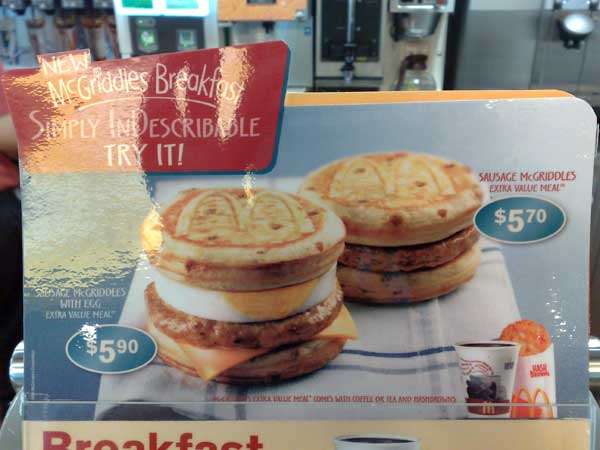 I think McDonalds should come out with a Double Sausage McMuffin filled with the goodness of double meat patty.