It did not rain for many days, and it finally rain so heavily for a short while yesterday. After sending Li Xiang home, I went back home. As usual, I traveled from PIE (towards Changi), then exit to Clementi Ave 6 and followed by going straight to AYE (towards Keppel). I have been going by that route for 3 years plus and nothing happen.
I was at PIE (towards Changi) on the extreme left lane, some distance just before the slip road to Clementi Ave 6, the car in white (which you can see the photos below) was following me very closely behind me. The lane on my right was a slow moving car, so I decided to speed up a little so that he got enough space to cut to the lane on my right. But I didn't expect him to exit from the same slip road as me (he is still following closely behind me), as all the way from the slip road to the bend, there is only 1 lane, so I maintain my speed. Once I reached the bend, the road is split into 2 lanes.
I was on the inner lane and he overtook to the outer lane. So I reduced my speed as there is not need for me to hurry anymore, but who knows. The moment I stepped my brake when negotiating the bend, the whole car skidded and hit onto his car which is on the outer lane.
Luckily no one was hurt.
I called home straight to ask my parents to come down as the car requires towing and I have no experience on that. The 4 tires was badly damage and hence the car can't be drove. On a side note, always remember to get a good tire!
Shortly after that, we exchange contact details, took pictures of the damage. A passing by neighborhood police car stopped to ask if anyone is injured and ask ask to remove the car as soon as possible as the accident site is a bend and it is dangerous for other people.
Next, a passing by ambulance from Civil Defence also came to see if we are alright. They just took down our particulars and then they left.
Next, traffic police and Expressway Monitoring Advisory Systems (EMAS) towing truck came. The traffic police also did ask if anyone is alright and took down our particulars. They also check if the accident did damage any government property.
I am very surprise by the friendliness of these people, the policeman, the traffic police, the civil defence guys and even the EMAS guys. They were all extremely friendly and always smiling. I have no idea whether this is call a service, but they indeed provide one hell of a good service! Thumbs up.
The other car got towed away first and after waiting for some time, the tow truck that suppose to tow my car finally came. When the tow truck uncle came down on the truck, he was also smiling and friendly talking to my mom about the procedures and stuff.
Later my mom is going to bring me to report the accident. I think should be reporting to Independent Damage Assessment Centres (IDAC).
Here are 2 photos that I have taken: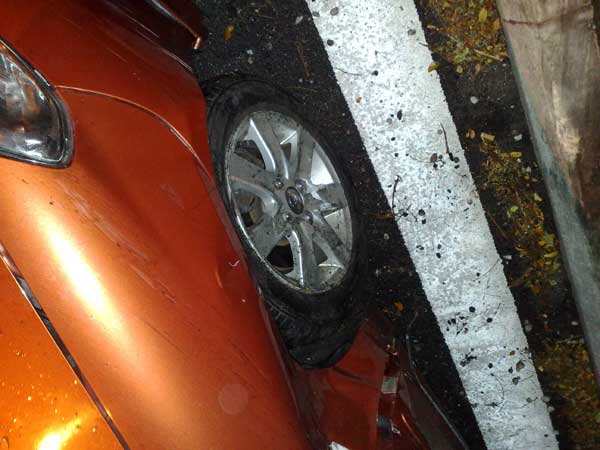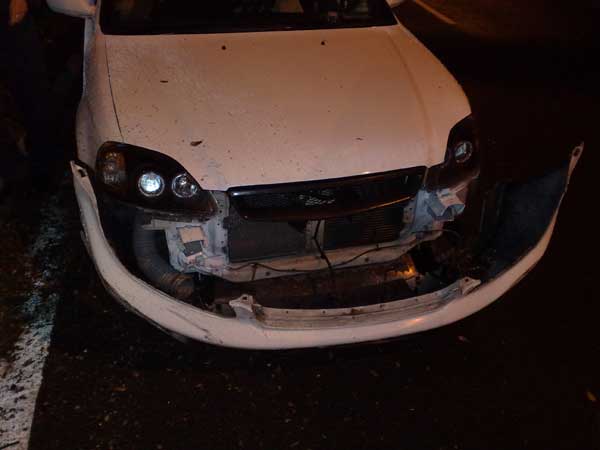 When the car skidded, everything happen so fast, it is like within 5 seconds everything came to a stop. I am still a little shock from the accident yesterday.
Last but not least, my parents always say that accident is part and partial of driving.