Dad's Off To Vietnam4
My dad's flight is 10am on Singapore Airlines to Vietnam. He will be there for 6 months and coming back on the 17th December 2008 I think. He told me that if everything is good, he may get to come back 3 months later for a short period.
Reached the airport at 8am and saw my dad check in. After a while, his colleagues came along and we parted. My mom, brother, Huimin and I then went to Swensens for breakfast. The breakfast is good and value for money. Should have that more often.
Now whenever I am at home when it comes to 6.30pm (my dad used to come home at this time), it feels a little different, much quieter. The feeling is also weird as for 24 years, my dad is mostly with us. Even though I am a guy, I am proud to say, I miss you dad! I know he will be reading my blog at some LAN cafe in Hanoi, Vietnam.
PC Show 2008
Left the airport at 8.45am and the 3 of us excluding my mom dropped by Li Xiang office to pass her, her handphone as she left it at my house. After that we proceed on to Suntec City to wait for the PC Show 2008 to open as we are too lazy to come home and then leave the house again. We waited for about 2 hours as it opens at 12pm and we are there slightly before 10am.
Meet up with the guys at Frro, David and Michael too.
Before the door opens, you can see tons of people outside gathering. Once the door opened, everyone rushed in like they are going into a gold mine. As usual, you can see parents pushing prams which personally I HATE THE MOST. Seriously they think this is some sort of family outing but they didn't realize that their selfish act always caused inconvenience for serious buyers and buys who bought big bulky object. Bringing kids is still quite understandable as sometimes no one is there to look after them at home, but for fuck you push prams along?
I seriously think that the organizer should do something about it, like set the minimum age limit to 12 or even charging a $2 entrance fee. A simple $2 entrance fee will not deter serious buyers. Hardware Zone Forums always suggest the organizer something about it.
I always try to boost the economy by helping others to buy when it comes to such exhibitions.
Helped my uncle wife to get a 250GB Western Digital Portal HDD (Passport Essentials) for $129.90, a 4-ports USB hub for $9.90.
Helped my mom to get Canon ink for her office Canon printer MX700 for $52.90.
Helped Li Xiang to get Sepom photo A4 paper, 5 packets for $28
My brother and I wanted to get the Razer Lycosa Keyboard. But as predicted by some fellow HWZers, there is no promotion to it and on top of that there are selling it more expensive. They are selling it for $129 whereas you can get at some places for just $119.
My mom bought for me a Samsung 2043BWX Monitor for $315 and asked me to give my old Sony 17 (SDM-HS73) to her to replace my brother old Philips 17″ CRT. At first I was asking her to buy a LCD monitor but end up she ask me to buy and give her the old one. Thank you mom!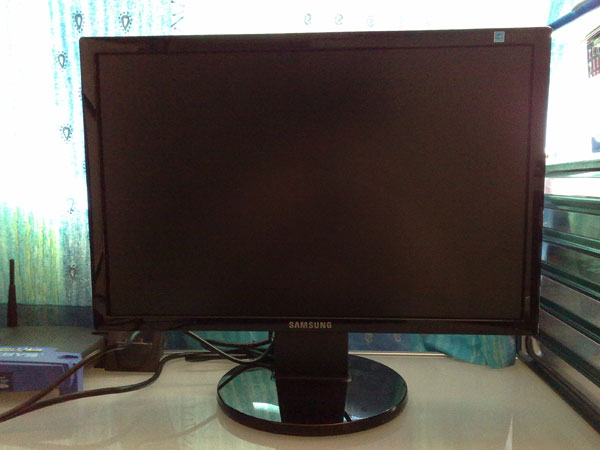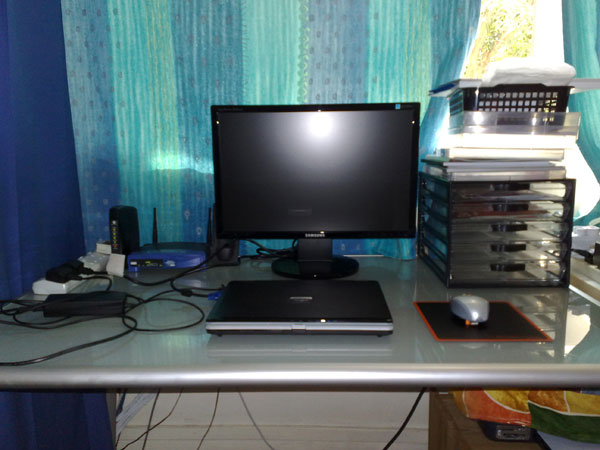 David to himself a Samsung Monochrome Laser printer for $98 and an internal 3.5″ 320GB HDD (not sure about the price), whereas Michael did not get anything. lol.
We have just injected more than $733.7 into the Singapore Economy!
We ended our day at about 2.30pm and headed home. The usual impatient me, the moment I went home, fixed up my new monitor, swapped my old monitor with the old CRT monitor and everything works per normal. Luckily there is no dead or stuck pixel on my new monitor. Phew
Nokia @ Molly Malone
Left home at about 5.30pm and reached Molly Malone's Irish Pub which is located at 56 Circular Road, Singapore 049411 for an informal Nokia meetup with Nokia Staffs (Angela, Annette, Cherie, Desmond, Luanne, Loretta and Wen Dee), Text100 people (Carolyn, Liyi and Supriya) and several bloggers (Mr Brown, Coleman, Sheylara, Preetam, Ben and his wife). Do forgive me if I miss out any names or the name typed is incorrect!
Cherie who is a product manager demonstrated many of the Nokia prototype phones like the N78, N96, 6220 Classic, 6210 Navigator, XpressMusic 5320 and there is one more XpressMusic phone which I can't remember the model name, but I think that will be the first XpressMusic phone to run S60 OS, currently all XpressMusic phones are running on S40 OS.
Desmond who is also a product manager demonstrated to me the N96 and the N78 prototypes. All Nseries devices after N78 will have the NaviWheel feature, just imagine the click wheel scrolling of the iPod. There will be light emitting from the NaviWheel every now and then to show that the phone is "alive", they called it the breathing light. It is much better than the old school blinking LED lights at the top of the phones.
I played with the N96 and I think it is quite sluggish as it is still a prototype. With all the NDAs flying around Nokia, they can't say anything at all with regards to unannounced phones like the XpressMusic 5800 "Tube", N79 and the N85.
There will be an upcoming event on Monday and Tuesday which I will be attending called the Nokia Connection 2008. I can't seem to find a link to that. Nokia Connections is held every year and is a hands-on showcase of the latest Nokia devices and services including: Nokia Maps, Nokia Music Store, N-Gage and Share on Ovi.
I got a feeling they will officially announced the Nokia E71 and E66 there as definitely there will be new phones announced.
By the way, the food at Molly Malone is good especially the Fish and Chips which cost $16 and the portion is big. The spicy chicken balls and the button mushrooms are good too.