Nike open its largest Nike Flagship store in Southeast Asia right here in Singapore. It is located on second and third floor of Wisma Atria Shopping Centre which is in Orchard Road, Singapore. The largest Nike store in SEA used to be in Pavilion, Kuala Lumpur, Malaysia.
They have a Nike ID Studio in the store which provides T-Shirt customization and sells some exclusive range like Metallic Windrunners jackets.
I went there on Sunday, and customized my own Nike T-Shirt with the text "Lester". I wanted "lesterchan.net" but there are too many letters.
Each number cost S$3, each letter cost S$2 and each symbol cost S$1. The plain t-shirt itself costs S$27 and the Nike Swoosh logo cost S$12, so total I paid $27 + 6x$2 + $12 = $51 for it.
I think I will be going there again to print Li Xiang one with the text "sleepy" and rotate the Nike Swoosh logo so that it looks sleepy.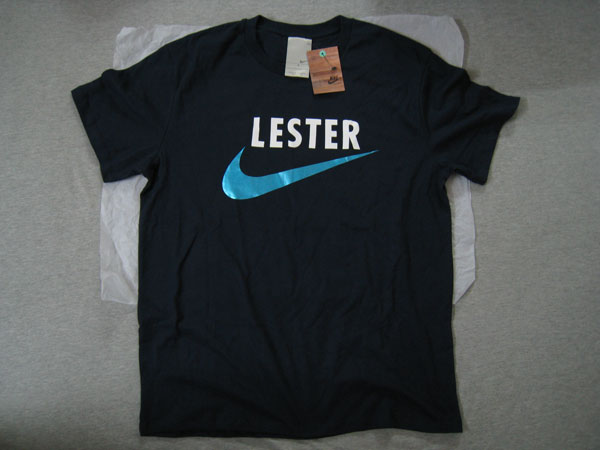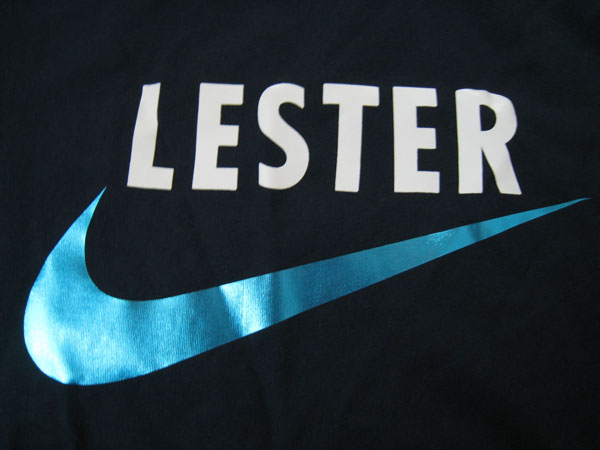 Visit: Nike Flagship Store