I was at the Tampines 1 blogger mall tour and meet together session together with Li Xiang. The meeting time was 2pm, but we are slightly late a little. I apologized for that. We met at level 6 which is at the management office. Upon reaching level 5, we realized that there is no way up to level 6 as the lift button and escalator to level 6 was disabled. The only way up is from service stairs.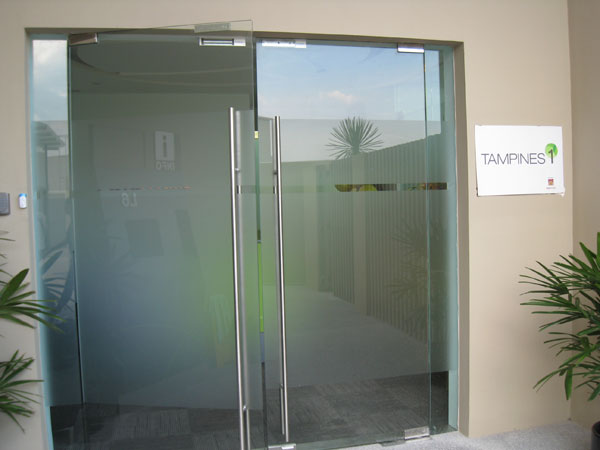 On the first day, an estimated 111,000 people visited Tampines 1 and on second day it rose to 143,000. All shopping malls are equipped with a human traffic counter at the top of all glass door entrances. I didn't know about it actually. If you happen to note it next time, it is actually a little black box often mistaken as a sensor.The tour started from level 5 all the way to basement 1. Due to time constraint, we only visited certain stores.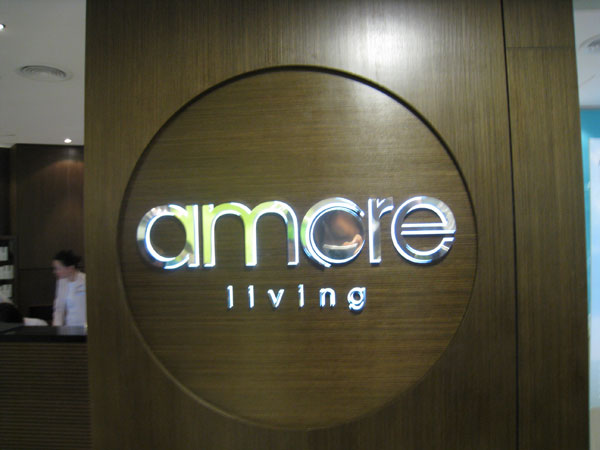 Amore Living is the first shop that we have visited. In case you did not know, there is an outdoor swimming pool within Amore premises. This is the first time Amore cater for the male and kids members as well.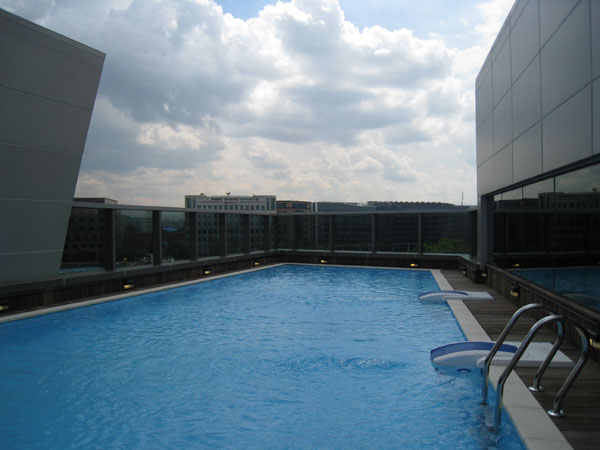 The second shop we visit is Twister By Monsoon, level 5. Twister is opened by Addy and some other MediaCorp artists. Addy is present at the shop when we are there. The Twister at Tampines 1 is different from other Twister branches because they also sell apparels from Dusty and JC DC (by Lee Copper). The salon concept encourages the total packaging of a person, from the hair style to the clothes. You can go in to buy their clothes without the haircut services.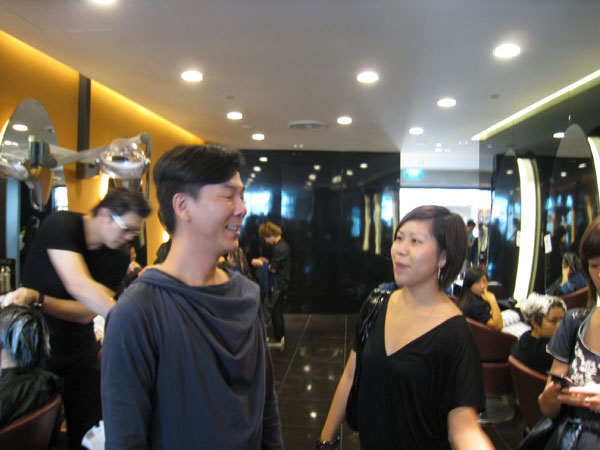 The only foodcourt in Tampines 1 is Kapitans By Kopitiam, at level 5.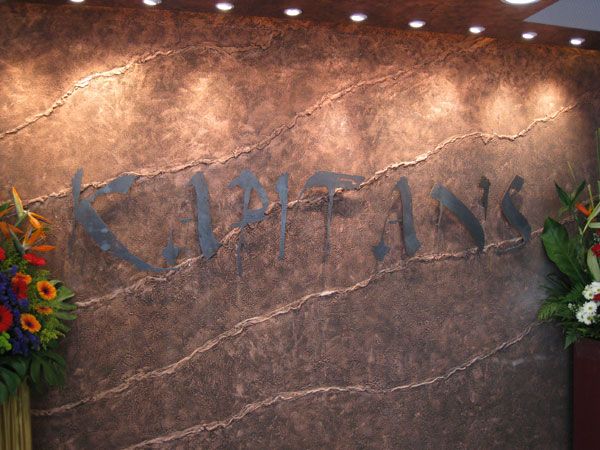 Thai Express Bistro here occupies 2 levels, level 4 and 5.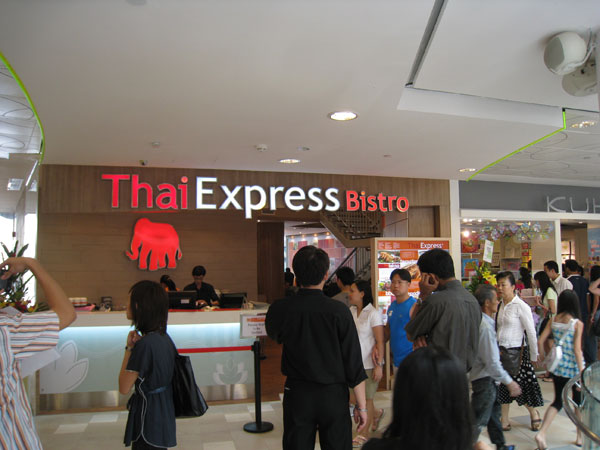 F.I.S.H. By Fish & Co serves a rather unique never seen before dishes. They even serve steak as well as all-you-can-eat salad bar buffet. They are also occupying 2 levels, level 4 and 5.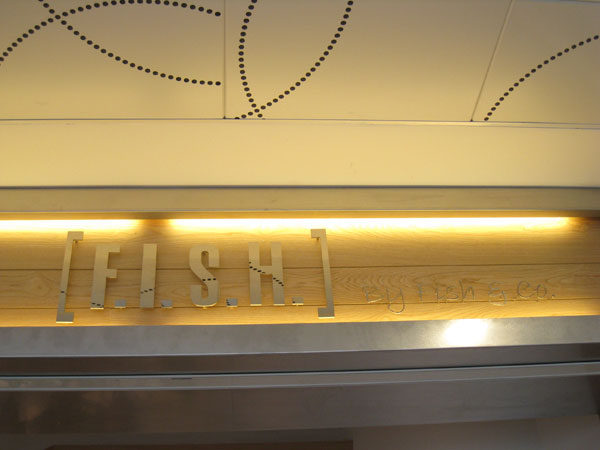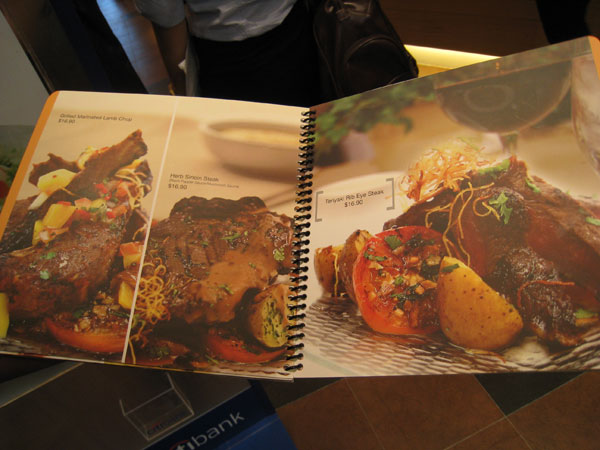 Sushi Tei here also occupies 2 levels, level 4 and 5.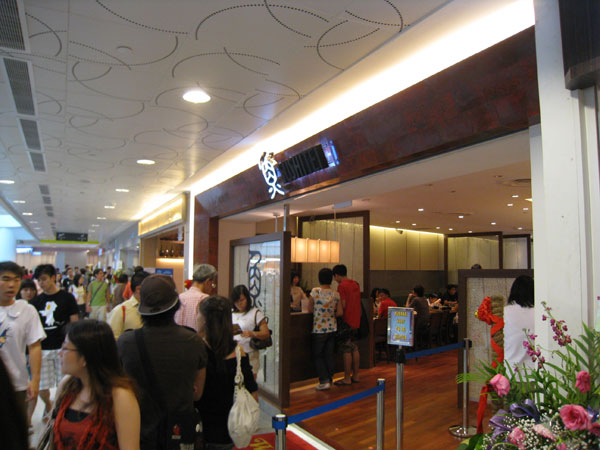 Down to level 3, teadot is a newly established Singapore café which specialized in tea. It is setup by four young Singaporean entrepreneurs. Try out their Hot Perfect Tea Latte, Little Red Fuji Frappe and Chocolate Macadamia Cake. Currently the cafe houses 8 types of tea leaves for all the drinks. They are currently working towards launching a monthly special featuring different type of tea leaves from around the world.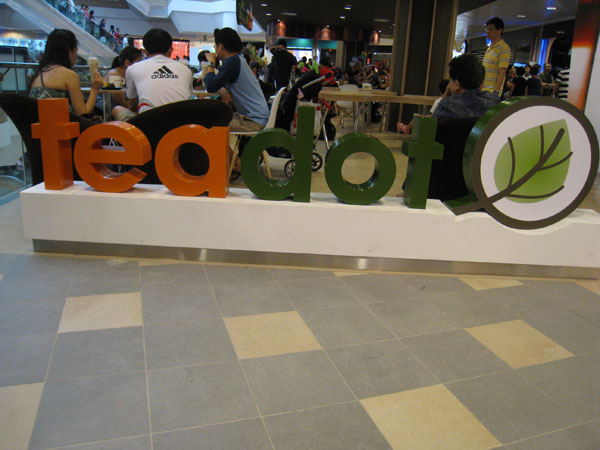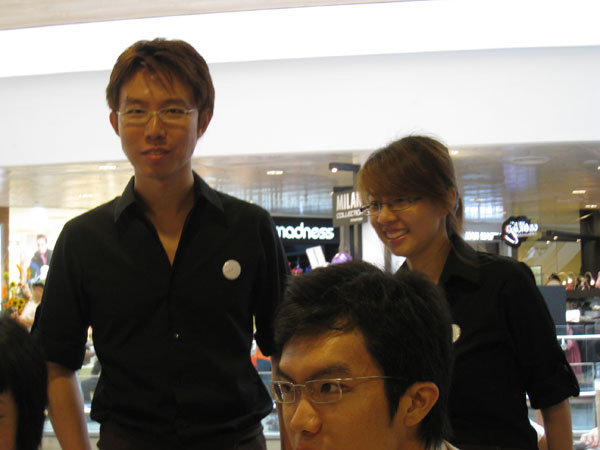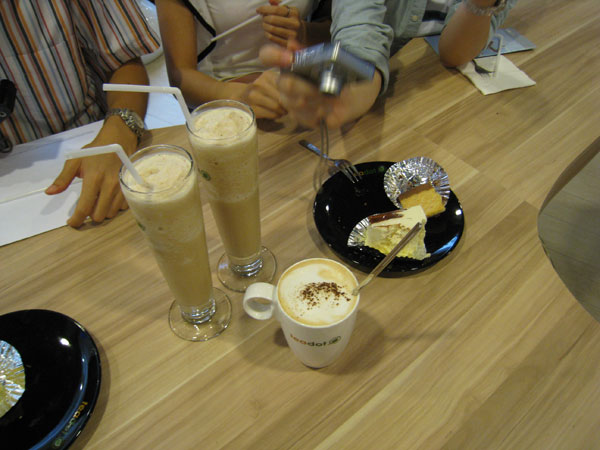 As usual the queue for UNIQLO is snaking long.
At level 2, there is Click!. Instead of selling the gadgets, they diversify half of the store into selling fashion clothing and accessories. Indeed, through my observation, there are more females attracted to the clothing section than men to the gadgets section.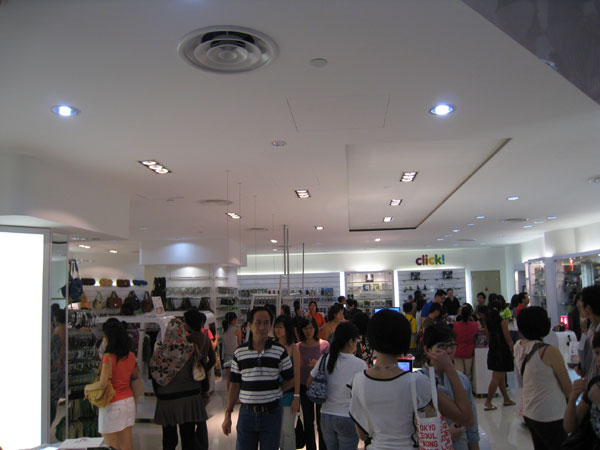 Topshop occupies level 2 and a stairs within the shop leads to level 1 Topman.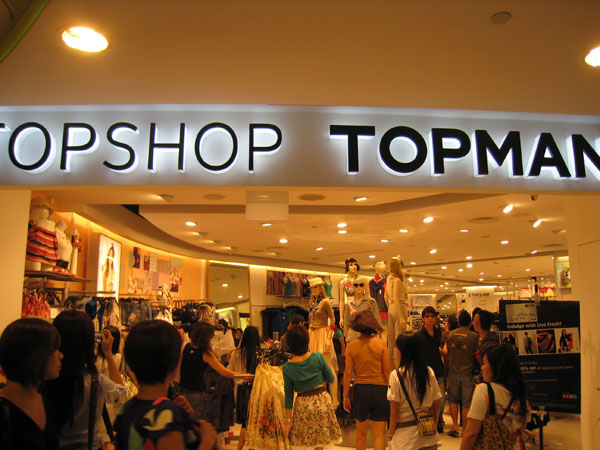 Cache Cache sells French clothes but at a affordable price. They are located at level 1.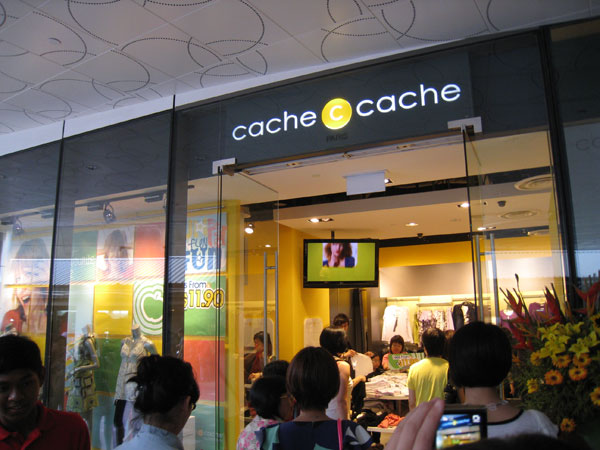 Sake Inn which sells all kinds of Japanese Sake is located at basement 1. They have friendly sales assistant which can help you with Sake testing. We each receive a plum liqueur from the boss.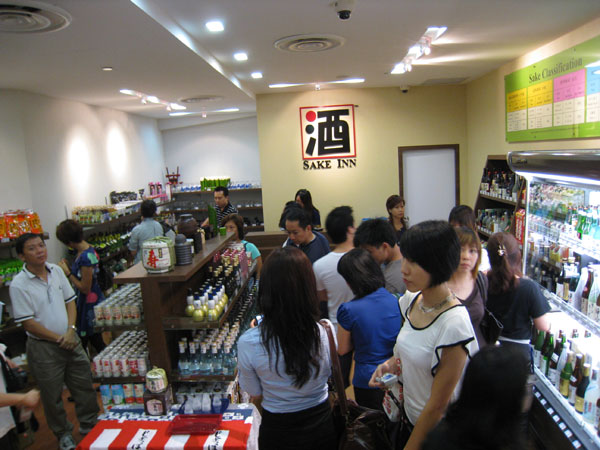 We have an early dinner at Manpuku Japanese Gourmet Town, located at level 3. Mapuku belongs to the Aijisen Group. It is much like Japanese Marche style dining, similar to Shokudo Japanese Food Bazaar. But the food here taste MUCH better, trust me. Manpuku tries to bring in different long history and established Japanese food brands while Shokudo touches on only providing the different Japanese food categories. Many of these Japanese food brands are the first time in Singapore. With Japanese Chefs overseeing the cooking process and the quality is definitely assured. In Japanese, Mapuku mean "Eat Full Full". I believe all bloggers have their stomach full full.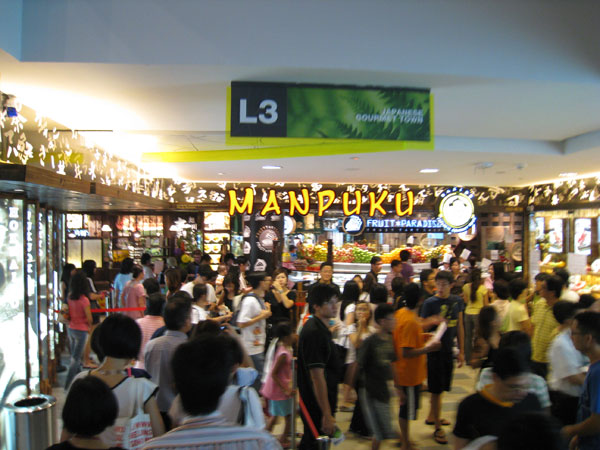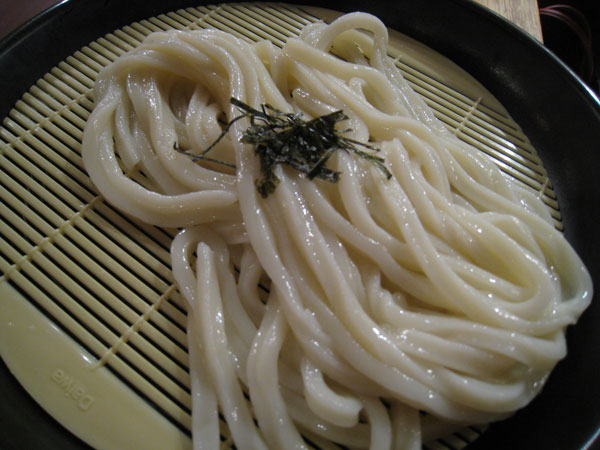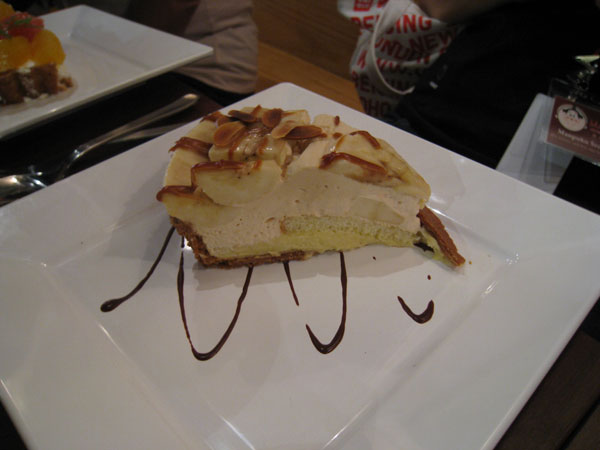 The die die must try includes the hand-made plain Udon and Ramen soup and for the dessert, the fruit tarts!
The management has actually stationed at least 2 staff to direct the crowd at every escalator point. However, we personally think that it is due to the narrow walkways that is not prepared for this immense crowd. I bet this will take at least another 1 month for the fever to subside a little. The mobile reception is very poor. The explanation given is there is not enough base stations within mall. They are currently rectifying the problems with the service providers. Cleaners are stationed outside every toilet to ensure the cleanliness. Generally, the restaurants are well distributed throughout all the levels in the mall. And all are of different varieties. Lastly, for Singaporeans who always complain that all shopping malls are the same, the "You see one, you see all" perception, AsiaMalls tries to inject new brands into this shopping mall, many have never been seen before yet. Rather than saying these spin-off brands are respective company's direction, I think it is a continuous effort between vendors and management to innovate, to provide a new shopping experience.
Thanks to Evelyn Chua from Red Dawn Communications for the invite and kudos to the AsiaMalls team behind Tampines 1 for the great session!
Double thanks to Evelyn again for the media clearance and repeating yourself whenever we are stopped by the shop personnel when taking photographs.
Written By Lay Hiang + Lester Chan
Gallery
Links