In the same package as my Cool Bananas Netbook Organizer Bag, I also received my DriveMultiSolar Bluetooth Car Kit.
Here are the features and specifications copy + pasted from the website:
Features
Solar Powered Bluetooth Hands Free Kit
No Wires to Distract Driver
Affix to windscreen with accessories provided
Fast and Easy Pairing with Mobile phones
Noise cancelling Omni directional Microphone
Specification:
Bluetooth V2.1+EDR (enhanced data rate)
Operating distance: up to 10 metres
Frequency: 2.4 GHz – 2.48 GHz unlicensed ISM band
Supports headset and handset 1.5 profiles
Paired device memory: 8 paired devices
Talk time: Up to 13 hours (excluding solar charging)
Standby time: up to 800 hours (excluding solar charging)
Charging time: Using USB/car charger: around 3 hours (18 hours via solar panel)
Charger voltage: DC5.0V 550 mAh
Rechargable battery type: 650mAh lithium-ion
Size: 92.5 x 54 x 15.5 mm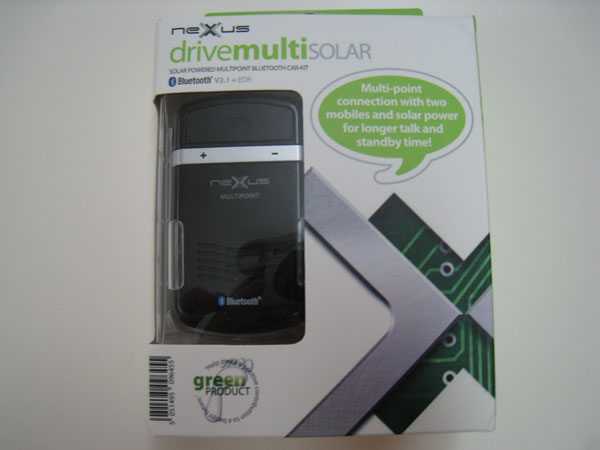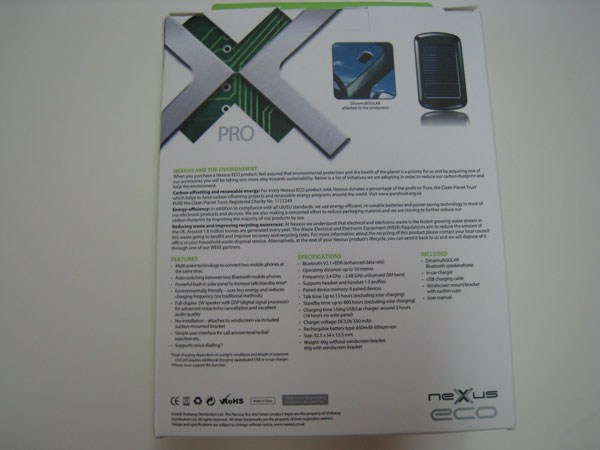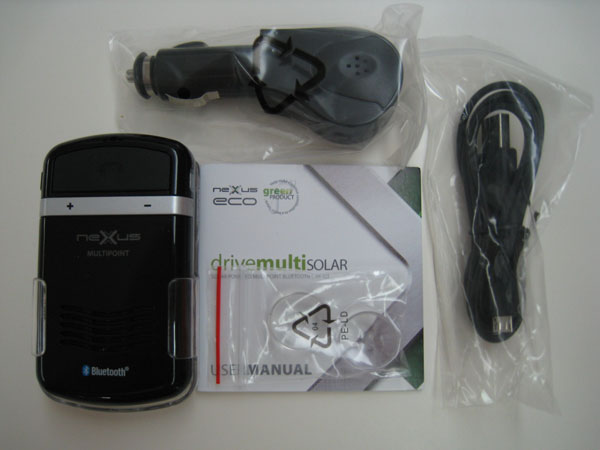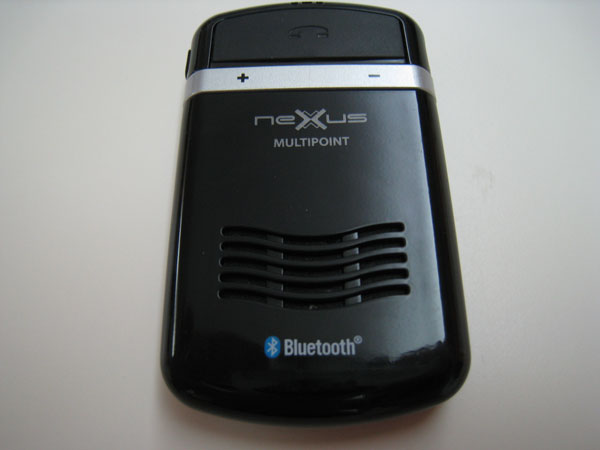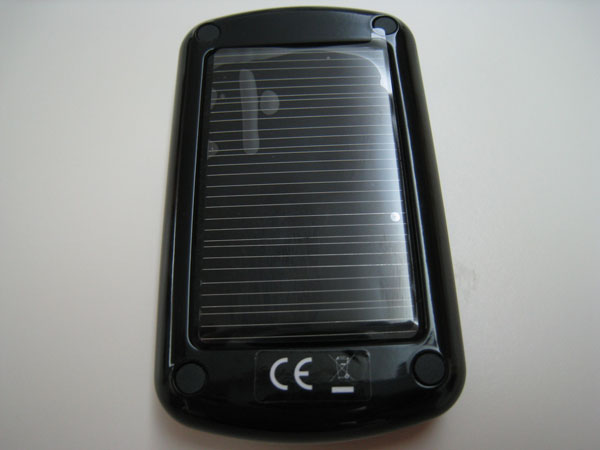 It supports multipoint technology and hence it allows you to pair up to 2 mobile phones with the device.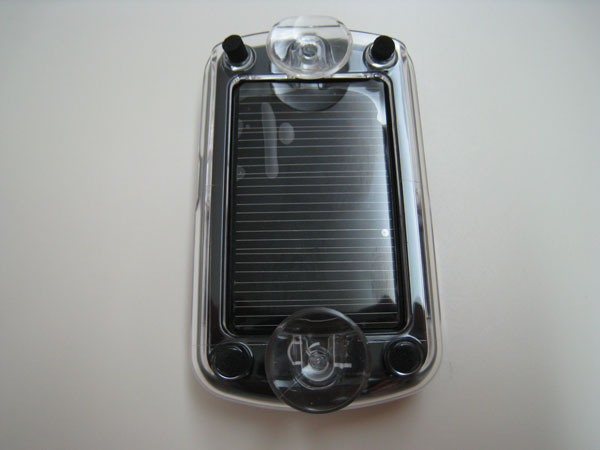 In the package, they give you extra 2 suction cups which is good because when I received my device, one of the suction cup is spoilt and I have to replaced it. Because it is placed continuously under the sun, the rubber of the suction cup may not be able to take the heat after a year or two.
I got a complain with this holder is that when the device is in the holder, I can't seem to press the volume up or down button.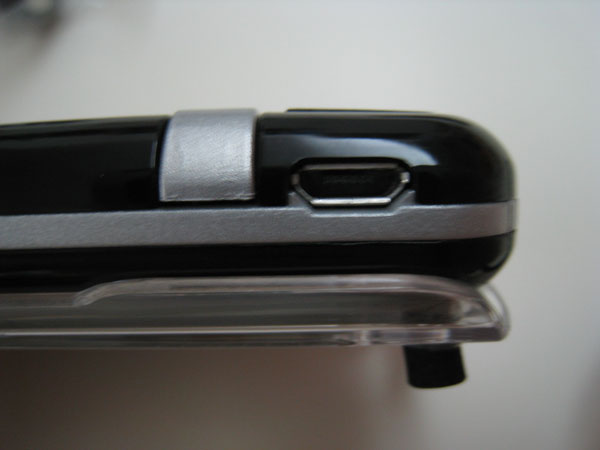 There are 3 ways of charging this device, USB port via your desktop or laptop, USB Port car charger which is included in the package or using solar. The USB port on the device is using Micro USB. I wish they include AC charger as well because the initial charge of more than 3 hours is recommended. In Singapore, a drive from the east to the west does not take more than 2 hours. I am tempted to use my USB Port AC Charger to charge it initially but as usual the manual said that if you use other means of charging not stated in the manual, and if anything happens the warranty will void.
Once there is an initial charge in the device, I think we will not be needing the car charger anymore unless you are a heavy user who talks more than 4 hours in the car every day. A 2 hour solar charged will give you 1 hour of talk time. And in sunny Singapore it is not difficult to get 2 hours of sunlight if you park outdoors.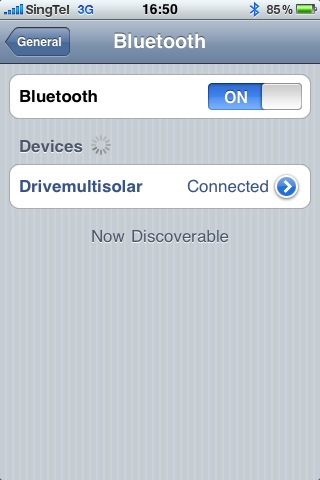 I paired it with my iPhone and got it working within 5 minutes, it really helps when you read the manual. The speaker in the device is pretty loud when I on it to the maximum and in fact it is louder than my radio! There is a 16-bit digital signal processor (DSP) in it that filters the surrounding noise and reduces the echo of your own voice. This works pretty well, I tested it with my radio both on and off and when I on my radio, the radio in the background becomes very mild. Of course when the radio is off, there is no background noise because the noise when driving on the road is filtered off.
I got have two weird issues when using it with my iPhone, I can't press the Multi Function Button (MFB) on the device to answer the car, I have to press the answer button on my iPhone. The voice dialing works but somehow it doesn't work correctly, always giving me the wrong names. When I tested it without the device and speak straight into the iPhone, it works well.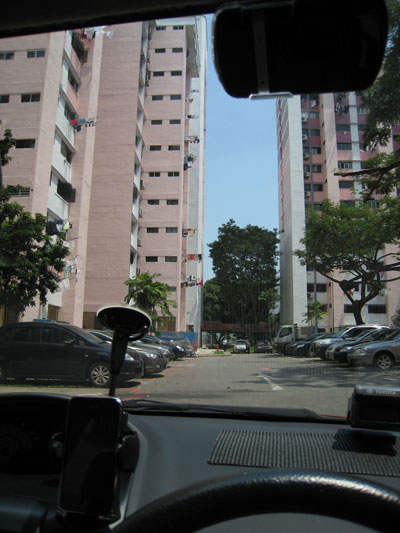 I recommend it placing right at the top of the driver's windscreen to prevent it from distracting the driver's view when driving.
I highly recommend this because most of the time you only need to use handsfree when driving. It is much better than having a ear piece because it is uncomfortable wearing the ear piece all the time and it will make you look dumb.
You can get the DriveMultiSolar Bluetooth Car Kit for £24.95 (including taxes but excluding shipping).