I received my Cool Bananas Netbook Organizer Bag from Gear Zap 2 days ago. It is brown in color and made of durable Nylon and Faux leather. The dimensions are 24cm x 30cm x 7cm.
The bag is compatible with most netbook of screen sizes from 8.9″ to 12″. Here are some netbook models that are compatible.
MSI Wind U100
Asus Eee PC 900 901 4G
Asus Eee PC 1000HE
Asus Eee PC S101
Acer Aspire One A150X 8,9″
Acer Aspire One D150
Medion AKOYA Mini E1210
Samsung NC10
Dell Inspiron Mini 10
Lenovo IdeaPad S10e
Toshiba NB100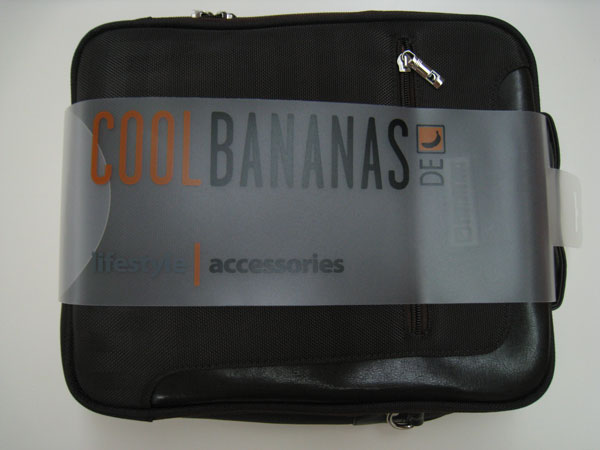 The bag contains four compartments, there is one in the front and at the back. The back compartment is using magnetic button instead of zip.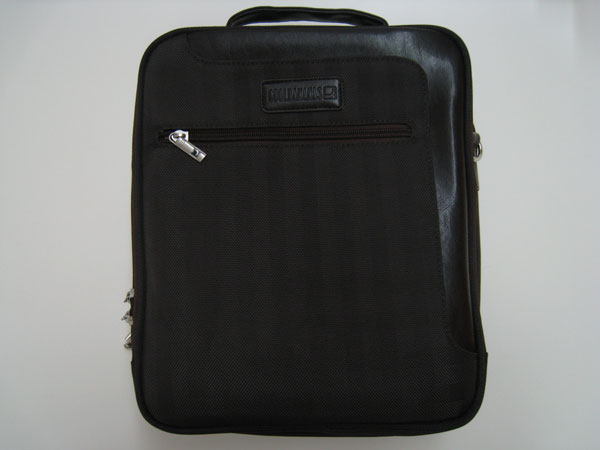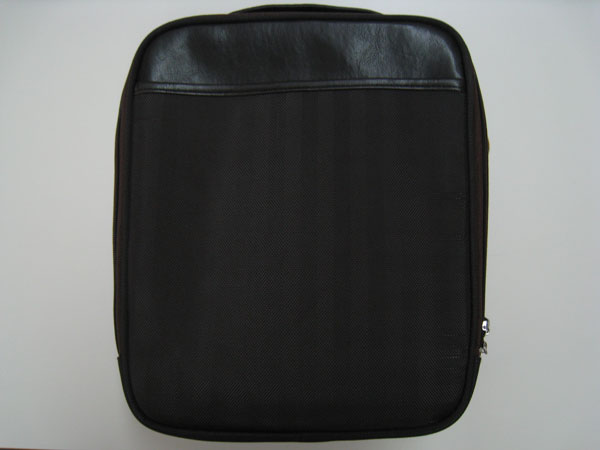 The two compartments are so called the main ones. One of them allows you to put up to four cards and there are two velcro pouch holders in it allow you to put your USB drive, broadband mobile modem and maybe a Swiss army knife if you carry it along.
You can fit in an A4 size paper inside the bag if you do not mind not zipping the top portion.
You can consider putting your netbook charger in this compartment.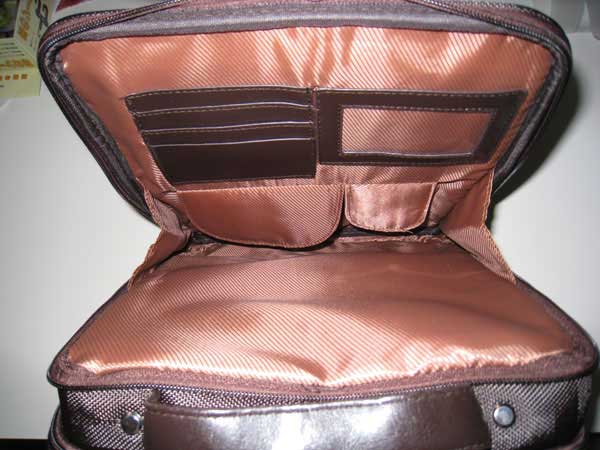 The other compartment holds your netbook of size 8.9″ to 12″. The velcro flap is elastic and hence it is flexible. There are cushion in it but it is very mild but it should be able to withstand the shock if you drop it. Also because the cushion is mild, the bag does not feel bulky like my Crumpler messenger bag. There are additional 2 pouches which allows you to put in your mouse and 2.5″ portable HDD.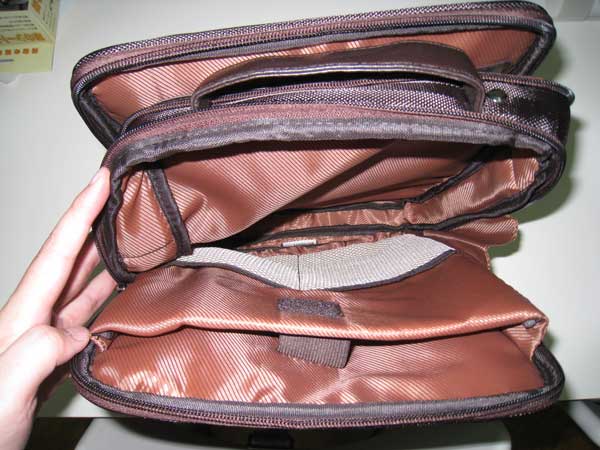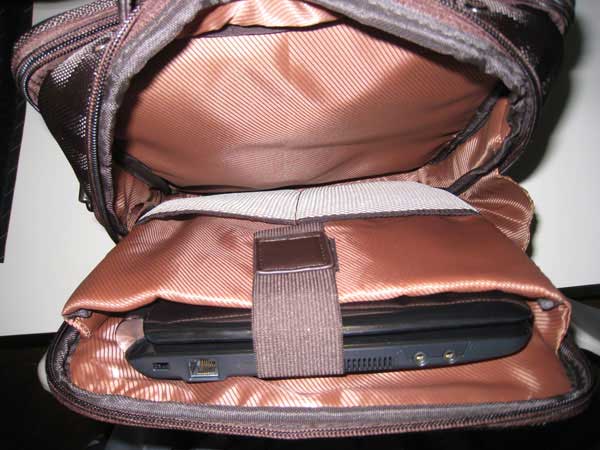 The build quality of the zip and strap hook is pretty good but of course this being a netbook bag, try not to put in too heavy items.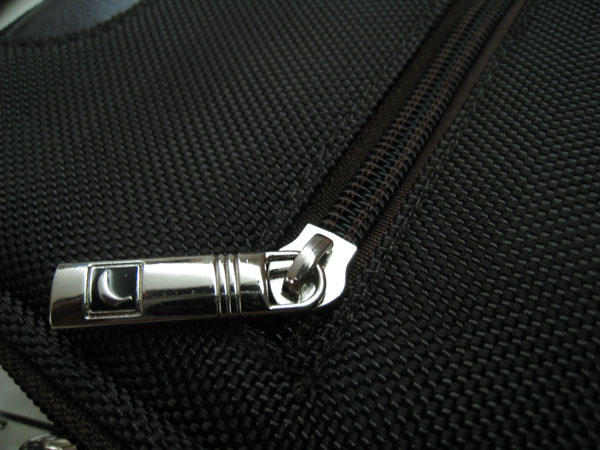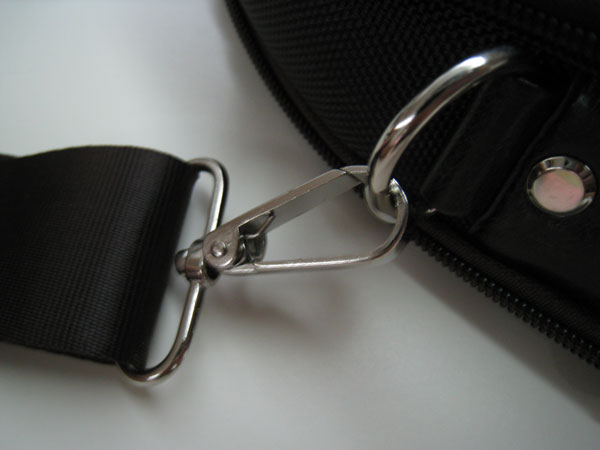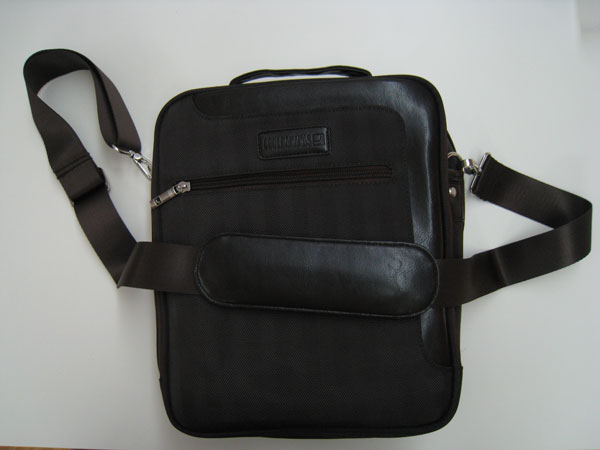 The Cool Bananas Netbook Organizer Bag is meant to be a casual bag. Netbook is pretty small because it is meant to be portable. But if we need to bundle accessories along with it like a charger, mouse, portable harddisk drive or broadband mobile modem. This bag makes the perfect fit to carry your netbook as well as those accessories.
You can get the Cool Bananas Netbook Organizer Bag from Gear Zap for £28.95 (including taxes but excluding shipping).