Last week on the 12th December 2012, eneloop announced two new limited-edition 'eneloop tones' rechargeable battery packs. The eneloop uomo for men in enigmatic shades of purple, grey, black and white; and eneloop rouge for women in scintillating hues of pink.
There are 8 glittering AA batteries in each Eneloop Glitter pack and each battery has a capacity of 1,900mAh (1.2V) and can approximately last through 1,800 recharge cycles. The batteries are capable of retaining 70% capacity even after five years of storage.
You can get them from Best Denki, Challenger and Selffix DIY for S$49.90.
eneloop uomo (HR-3UTGB8UTM)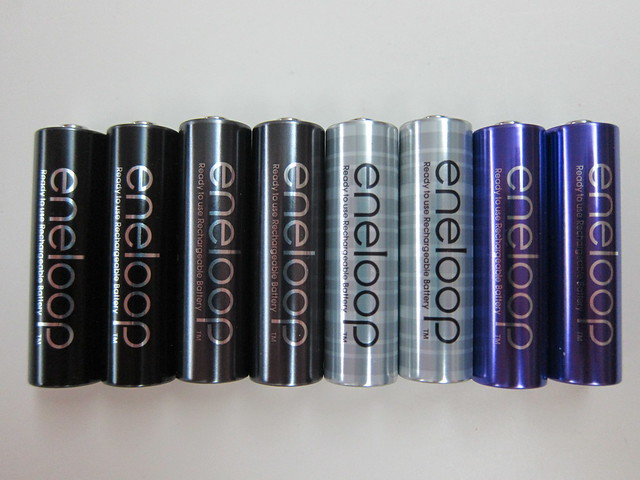 eneloop uomo batteries pack is designed in dark, enigmatic metallic colors for the new age man. The color dark grey metallic represents sophistication, onyx black embodies style, royal purple metallic signifies sexiness and silver grey characterises originality.
eneloop rouge (HR-3UTGB8RTM)
eneloop rouge accentuates every girl's favourite color of pink in different glittering hues to create an attractive, elegant set for women. The color fresh pink glitter effect represents vivacity, purple metallic matt effect denotes charm, solid pink gloss effect embodies youthfulness and the pink glitter eneloop logo contrasted against matt white symbolises uniqueness.