Introduction
The new Acer Aspire Timeline series mark the beginning of a new era in mobile computing, where users stay connected and enjoy entertainment with their notebooks for a longer time. With the new Aspire Timeline series, Acer reached a delicate equilibrium between computer lightness and battery life, creating a series of featherweight notebooks that give you an entire day of computing on a single charge.
Long lasting battery life for all day computing Acer based the new Aspire Timeline notebooks on a simple yet revolutionary idea: a series of ultra thin and light notebooks which are more efficient, reducing energy consumption to the minimum for maximum usage time. The result is a notebook as light as 1.6kg, and with more than eight hours battery life, so that important tasks will not be interrupted by a loss of
power.
In addition, with the Acer Smart Power key, battery life can be further extended through advanced settings. Press the Smart Power key to boost power saving capabilities and extend battery life, thus expanding the time of computing freedom to more than 8 hours.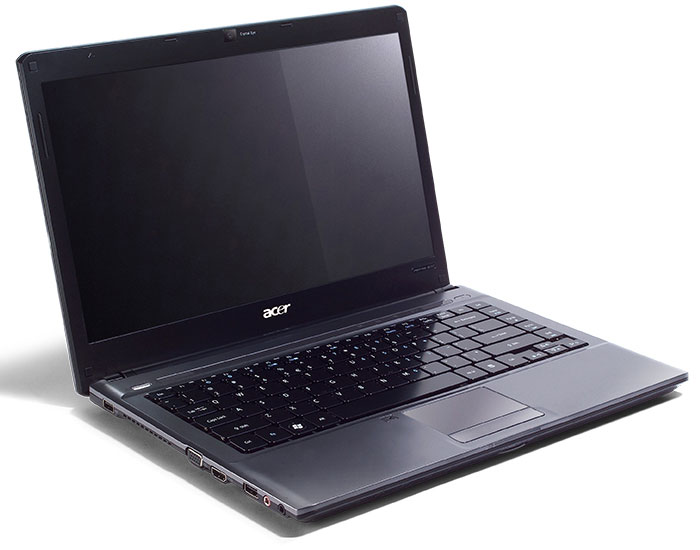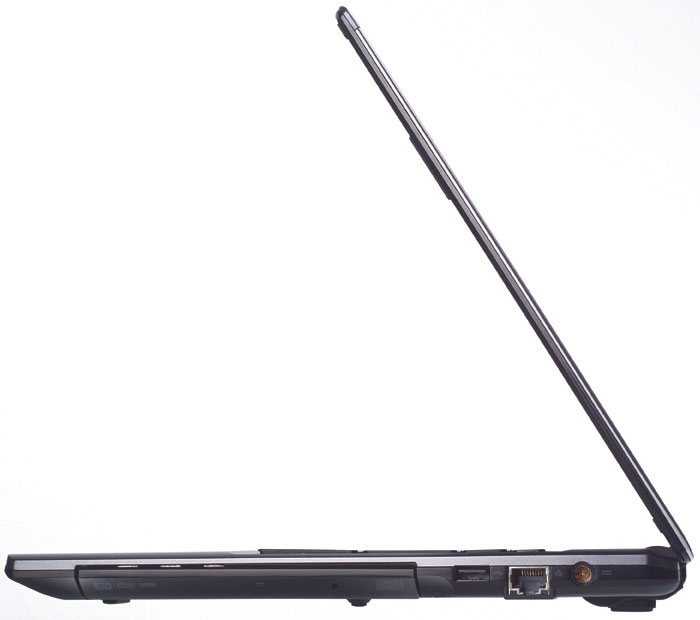 Features
Acer Comfy Touch Technology – An innovation with Intel Laminar Wall Jet Technology
Besides enhancing battery life, Acer is dedicated to improve user experience with the Acer Aspire Timeline by developing a cooling technology in collaboration with Intel – Laminar Wall Jet Technology. It exploits the technology that has been used successfully for cooling turbine blades. Through the addition of louvers to the inlet vents, the cooling airflow is redirected along the bottom side of the notebook chassis, putting fresh air precisely where it's needed to better cool the skin. The result of Acer Comfy Touch technology – thermal comfort of close to 6 degrees lower than the user's skin temperature.
Ultra Thin and Lightweight
Through designing the Aspire Timeline, Acer broke another barrier by creating the finest and lightest notebooks to provide all-day computing. The Aspire timeline is 24mm (less than one inch) at its thinnest point. All thanks to the aluminum cover, it remains featherweight, ranging from 1.6 kg for the 13.3″ model up to just 1.9 kg for the 14″, making it both lighter and easier to carry around than anything else.
Go Eco-friendly with energy efficient components
The Aspire Timeline Series complies with the strictest Energy Star 5.0 prerequisites, with the notebook being efficient even when using the power adapter. Acer Power Smart adapter does even more, as it consumes 66% less than required by Energy StarPlus, the Power Smart adapter enters adaptive charging mode automatically when the battery is fully charged this stops consuming energy and reduces the tear and wear on the battery.
High Definition Enjoyment
Available in two form factors, 13.3″ and 14″, presenting bright, lifelike images through Acer CineCrystal LED backlit display with true 16:9 aspect ratio, 1366X768 HD resolution for exceptional media playback. To let users enjoy a fully immersive entertainment, the Aspire Timeline series is equipped with Dolby Sound Room that offers a spectacular surround sound from any pair of speakers or headphones.
Data freedom
Harnessing the latest Intel Core 2 Duo Processor Ultra Low Voltage solutions, the Aspire ,Timeline series comes with integrated Intel Graphics and is equipped with DDR3 system memory to breeze through multitasking requirements. Ample storage is provided by an HDD with up to 500 GB of capacity. Born to offer ultra-mobility and total freedom, the Aspire Timeline Series comes with the most up to date communication options: built-in Wi-Fi functionalities, supporting Acer SignalUp, allowing full connectivity for unprecedented mobility. The Acer Crystal Eye webcam with enhanced Acer PrimaLite technology delivers superior video performance on the Aspire one for video conferencing. higher-quality images, smoother video streaming performance are delivered with better frames-per-second (FPS)
rate.
Effortless Backup
For a total ease of mind, Acer Backup Solution, combining Acer Backup Manager and Easy Launch Back up key, places back up at your fingertips. Acer Backup Manger offers flexible management, allowing efficient and hassle free data back up. Data backup can be scheduled at specific intervals with compression of files across different media types such as external hard disk drives, USB medias or optical discs. The data backup solution also boasts more security enhancement: a password can be added to protect user. With the Acer Timeline notebooks the limits of space and time become blurred taking you in a dimension where you are the master of your time.
Prices
It will be available at all Acer Authorised Resellers from 15th May 2009 onwards and prices range between S$1,598 and S$1,998.
Specifications
The official Acer Timeline Specifications is in a terrible mess, I can't understand a thing from it. I have taken the liberty to scan the brochure that were given to us. You can view it here (532.3KB).
Personal Comment
I do not have a good impression of Acer laptop because of its poor battery life because Li Xiang is using a laptop and just after a year, the battery can go flat within 30 minutes. I do not believed that the wear and tear effect is so fast, my 3 years old Fujitsu can last me for almost 3 hours and on top of that I always plugged in to charge and use at the same time even though my battery is full.
But this time round, I believe Acer is going to rebrand itself and target towards longer battery life. When the Press Release states 8 hours, the value is derived by setting the brightness to the lowest and offing WiFi and the laptop will play a movie continuously till the battery is totally drained.
I like the fact that the laptop is very thin and light! It weights just about 400 grams more than the average netbook but come equipped with a Intel Core 2 Solo or a Duo processor.
The Intel Laminar Wall Jet Technology is amazing! The laptop that were showcased to us were not plugged in to any power outlet and has been switched on for more than 2 hours and the laptop is still cool! It is definitely cooler than my Fujitsu laptop and even more so when compared to my MacBook Pro.
The finishing is done in brushed aluminum for its rigidity because it is thin and hence plastic is not a suitable material.
The Acer power management software will automatically shutdown devices and that has been idle to conserve power. For example if you DVD-Rom has been idling for let say 15 minutes, it will automatically cut the power to the DVD-Rom and hence conserving power. Likewise for USB flash drives.
So interesting things, the DVD-Rom eject button is not on the DVD tray but located just about the keyboard.
Links