The Desk Genie Non-Slip Charging Desk Stand as the name suggest, is a non-slip charging stand that holds your mobile phone while it charges. In addition to that, it acts as a 8-in-1 memory card reader as well as a 2 port USB hub.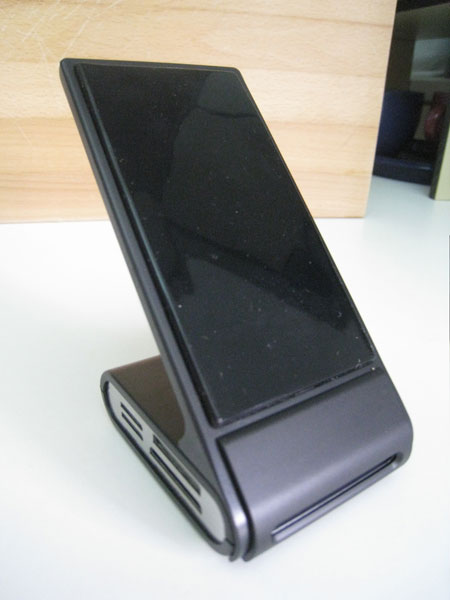 Package Contents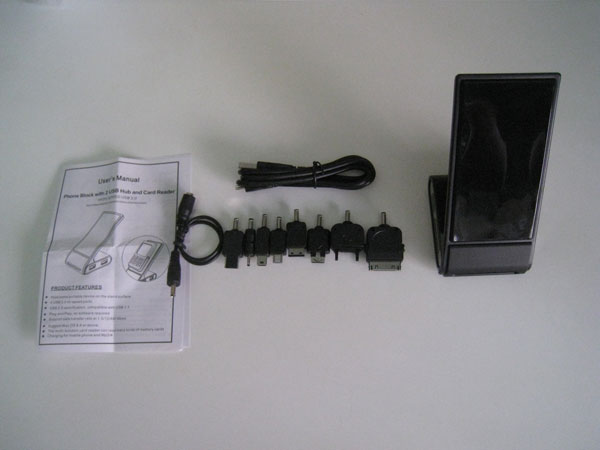 1x Non-Slip Charging Desk Stand
1x 8 different charging connectors
1x charging connector adapter
1x MiniUSB to USB cable
1x Instruction Manual
Left View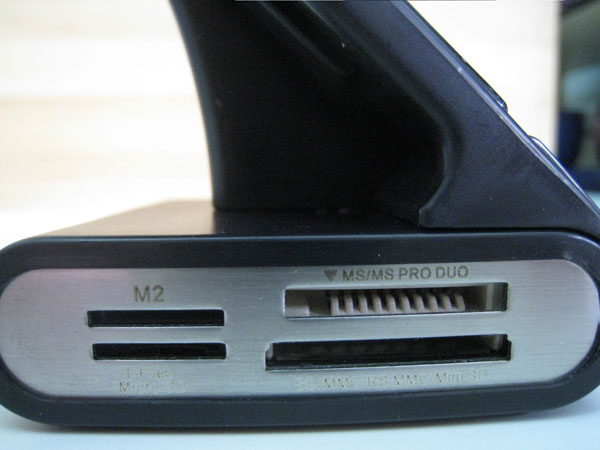 The 8-in-1 memory card reader built-in into the charging stand allows you to read the following memory cards:
M2
Memory Stick
Memory Stick Duo
SD
Mini SD
Micro SD
MMC
RS MMC
Right View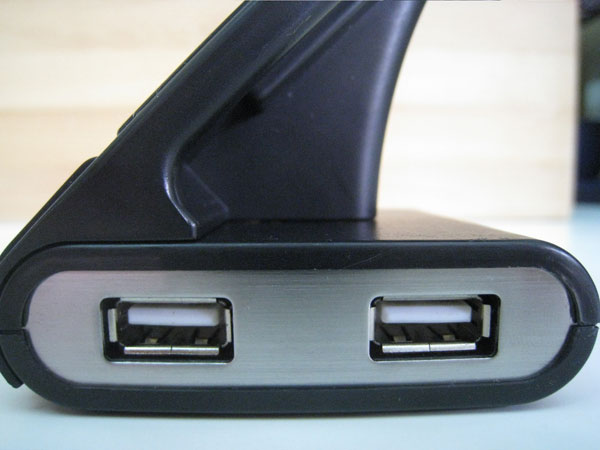 2-Port USB hub.
Front View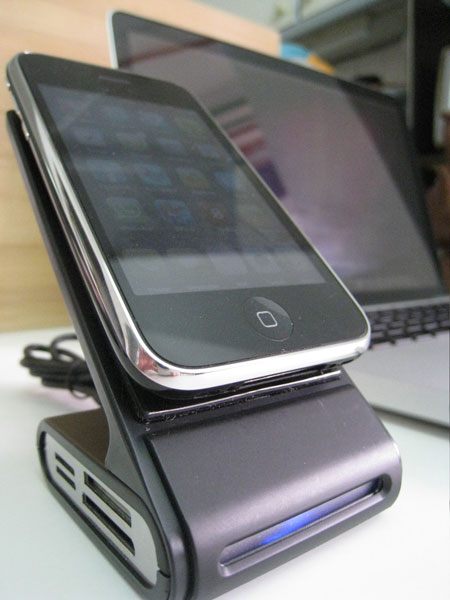 Blue light LED indicator will indicate whether there is power flowing into the charging stand.
Back View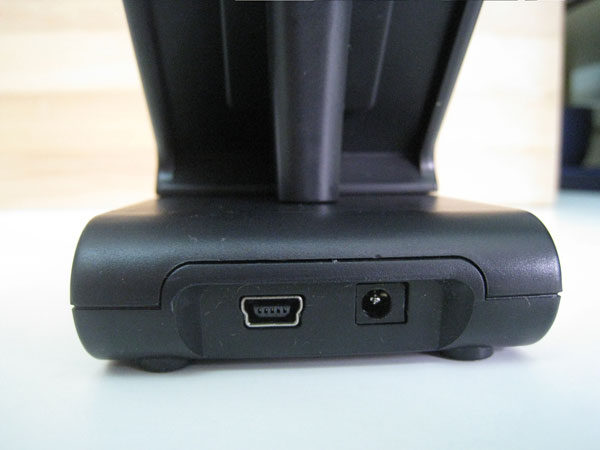 You can charge your phone using two ports, MiniUSB port on the left draw power from your computer while the DC power jack on the right draw power from the electrical socket by using an external power supply adapter (not included).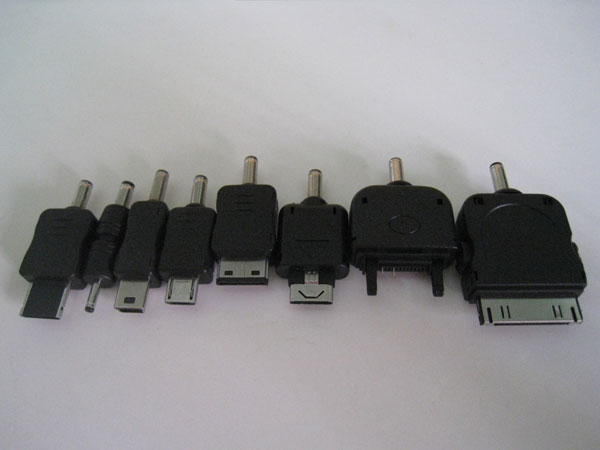 The connectors included will charge the following mobile phones:
iPhone/iPod
Nokia 2mm (works with 5800, N95, 6700 and more)
MicroUSB (for Nokia N97/BlackBerry 8900/Samsung Omnia II and more)
Mini USB (for BlackBerry 8300 /HTC Hero/MP3)
LG (works with all LG phones)
Samsung Tip1 (works with D900, U600, D800 and more)
Samsung Tip2 (works with Omnia, Pixon, Tocco Lite and more)
Sony Ericsson Fast Port (works with all Sony Ericsson phones)
Non-Slip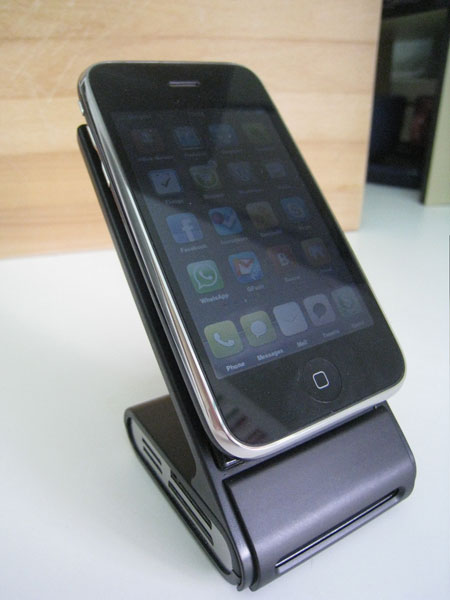 I am very impressed with the non-slip feature of this charging stand. It is the best non-slip material I have seen! It really works as advertised and in case you are wondering, the material used for the non-slip is not sticky at all and it is made from some special shiny rubbery material.
You can get the Desk Genie Non-Slip Charging Desk Stand for £14.99 (including taxes but excluding shipping).
For more iPhone accessories, Check out Mobile Fun's iPhone Accessories.