Received my Apple iPhone 3GS / 3G USB Desktop Sync & Charge Cradle from MobileFun yesterday. It is a good alternative to the Apple iPhone 3G Dock (£22) and Apple Universal Dock (£36) because it cost only £9.99 and it works exactly the same.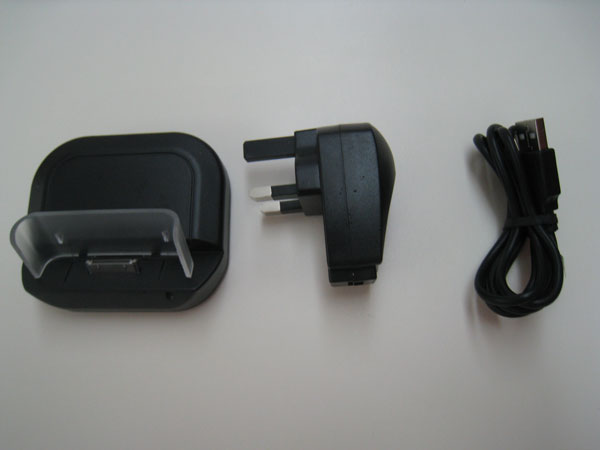 It comes with the cradle, the MiniUSB to USB cable and the charger head.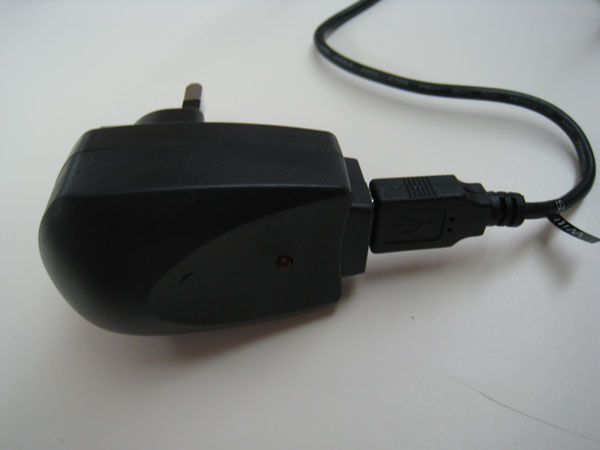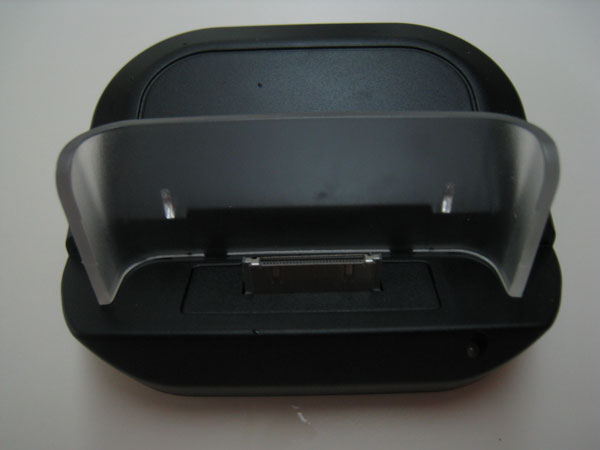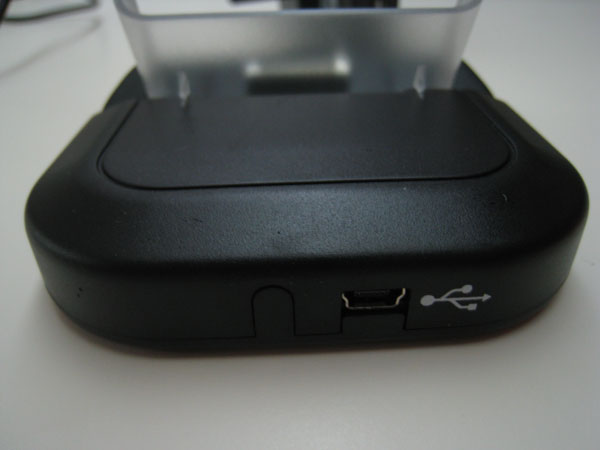 You can either charge and sync your iPhone 3G/3Gs with the cradle by connecting the USB cable to your computer or just choose to charge your iPhone 3G/3GS by connecting the charger head to a power outlet.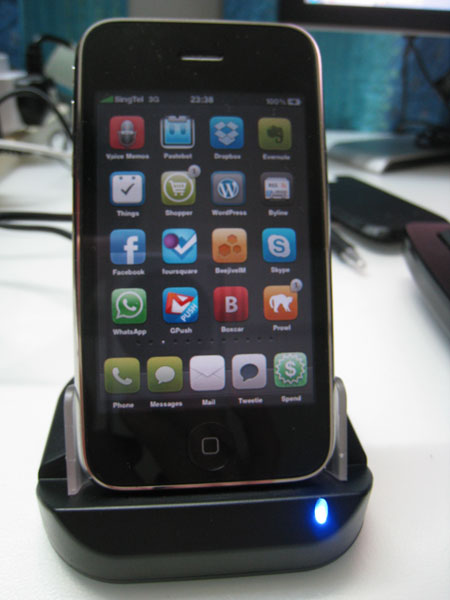 There is a blue LED light on the right side of the cradle to indicate that there is power coming to the cradle.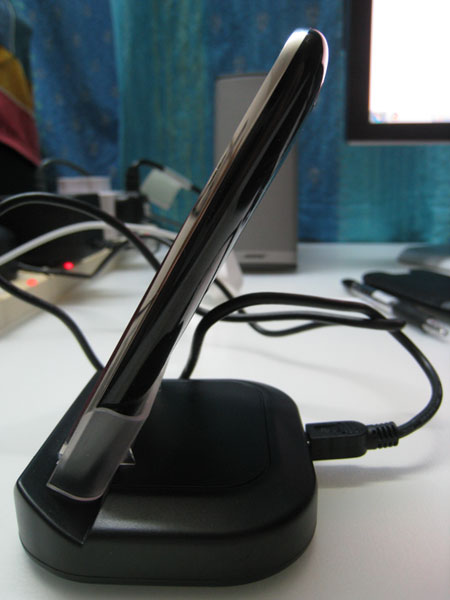 As you can see, my iPhone 3GS fits perfectly into the cradle and I like the plastic backing because it is pretty high and give the iPhone a pretty good back support. That is important to me because sometimes I type on my iPhone while it is still docked in the cradle.
Most of the stuff on my table are black, my monitor, my television, my keyboard and even my mouse. The only white colored things around is my table itself and my Apple's Universal Dock. This black cradle is perfect for all black iPhone users because it blends well with your black iPhone 3G/3GS and even the devices/gadgets on your table.
You can get the Apple iPhone 3GS / 3G USB Desktop Sync & Charge Cradle for £9.99 (including taxes but excluding shipping).
For more iPhone accessories, Check out Mobile Fun's iPhone Accessories.