Remix 07 is an event organized by Microsoft for Web Developers, Web Designers and Web Business. It is held at The Arts House @ The Old Parliament. It is a 1 day only event which is held yesterday (Friday, 29 June 2007).
I received an invitation from Nic Fillingham from Microsoft Asia Pacific to attend both the Premix 07 and Remix 07. I am really grateful to him for getting me the tickets for Remix 07 for free as it is a paid event and has been sold out quite early.
Premix 07
This is a bloggers event held the night before Remix 07. It is held at Geek Terminal which is located at 55 Market Street (Ex Keppel TatLee Bank HQ).
I met Estee from The Digital movement a group (I think that should be the right word to use) which is into Web 2.0. I am so looking forward to going to this type of events.
I met Leon Brown also from Microsoft Asia Pacific. He is a funny guy =D
Anyway back to topic, the Premix 07 is like a preview of Remix 07 which feature 2 speakers like:
Beau Ambur: CEO from Metalliq which demonstrated on what Microsoft Silverlight can do and that really took my breath away when he showed us Top Banana Silverlight Application where you can edit video on the fly and on the web using just by using your web browser.
Lee Brimelow: Sr Design Technologist from Frog Design showed us a couple of applications done using Windows Presentation Format (WPF). Imagine frameless applications with 3D that does not lag your computer and of course animations. That also took my breath away.
I won myself a XBOX360 game. But the best thing is that I do not have an XBOX 360!!!
The Minestrone soup from the buffet was good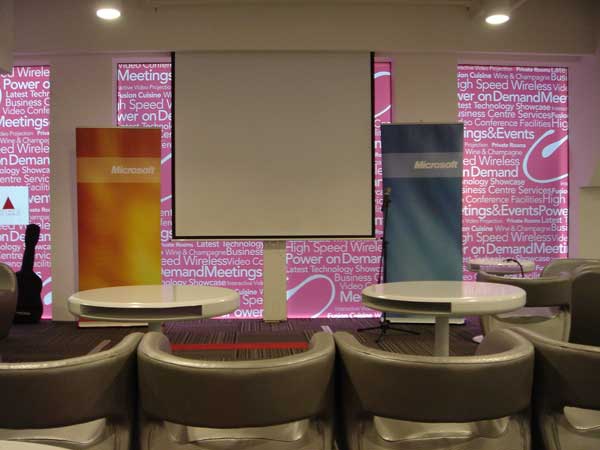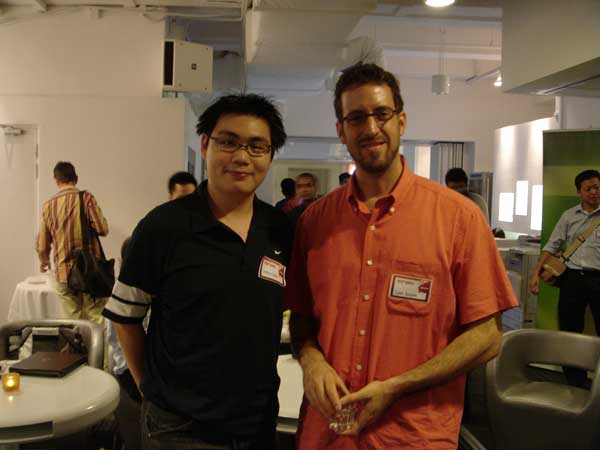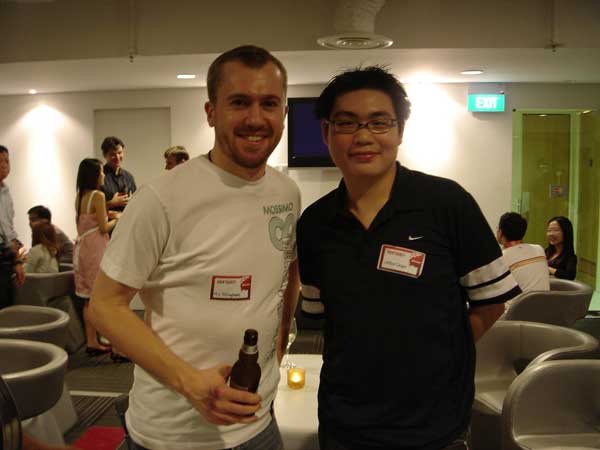 Remix 07
Conference started at 8.30am and I was there early but Nic was even earlier. I met Lucian Teo who was the Head of Web Management from MOE who was also from Web Standards Group Singapore. I thought it is hard to find people which is also into Web Standards in Singapore, but that proved me wrong. LOL.
The conference was split into 3 tracks mainly Web Designers, Web Developers and Web Business. I attended the Web Developers session and they mainly thought about Silverlight 1.0 beta, Silverlight 1.1 alpha , ASP.NET, ASP.NET AJAX, ASP.NET Futures, Expression, Visual Studio 2008 "Orcas".
I was so amazed by ASP.NET and the amount of code needed to produced the same thing on PHP is like 10:1 or even more. But I have to admit that I hate it when developing websites becomes so easy as it was never easy for us as we coded every single line through notepad instead of an IDE where you just press tab and the IDE knows exactly what you want and fill the remaining line for you.
I was more interested in Silverlight than ASP.NET because I think it is more relevant to PHP (that is what I do). All i have to do is to include a silverlight.js which is around 16kb (I think it should be uncompressed), and have another Javascript to init the silverlight object and ensure that my silverlight object reference to the .xaml file correctly and I am good to go. I am really amazed on what the little XAML file can do. You can have gradient and animations inside it and best of all it is all text. Imagine that.
I hope they will have it again next year! It was excellent and really an eye opener. I am very impressed by the talents they have at Microsoft.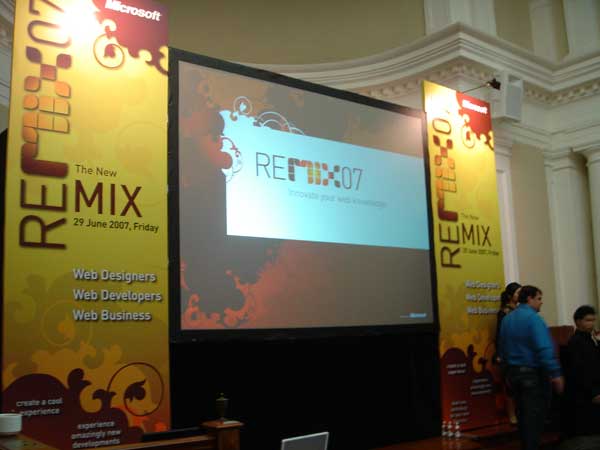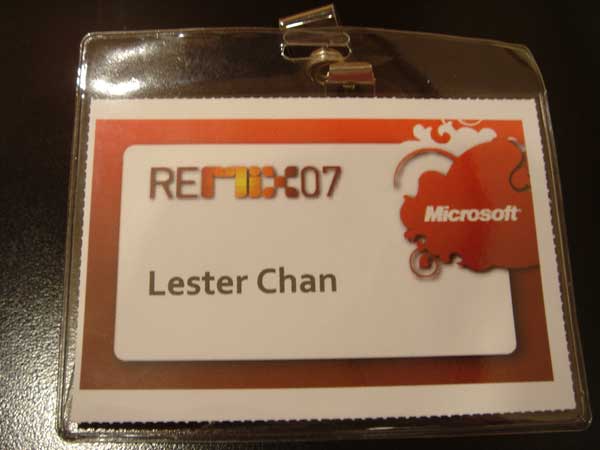 I have added some pictures from Remix07 to my galley: Remix07 @ The Art House
I think you can read more about Remix07 at:
» Nic's Blog
» Web Standards Group Singapore's Blog
» Peter Du's Blog
» Ong Jiin Joo's Blog
If you guys blog about Remix07, feel free to post in my comments so that I can add it here.