The second and last day for the Nokia: Go Play was held in The Oriental Singapore, ballroom 1.
As usual there was an introductory speech followed by 2 panel discussions:
Panel Discussion on the Nokia NGage Platform
Nokia rep: Ilkka Raiskinen, SVP, Multimedia Experiences, Nokia Multimedia
Ludovic Blondel, OEM Director, GameLoft
Vishal Gondal, Founder & CEO, Indiagames Ltd
Bryan Ma, Director, Personal Systems Research, IDC Asia Pacific
Moderator: Keith Liu, Head of Internet & Games Experiences, Asia Pacific, Nokia Multimedia
Summary of topics discuss during the above panel includes:
Battery life
Gaming violence
Distribution of games on N-gage platform
Local gaming content
Target audience
From casual gaming to addiction
Panel Discussion on Nokia Music Services
Nokia rep: Jawahar Kanjilal, Director of Multimedia Experiences, Asia Pacific, Nokia Multimedia
Nokia rep: Alex Lambeek, Vice President, Sales and Portfolio Management, Mobile Phones, Asia Pacific, Nokia
Sandy Monteiro, Senior Vice President, Southeast Asia, Universal Music
Bryan Ma, Director, Personal Systems Research, IDC Asia Pacific
Moderator: Joe Augustin, Veteran DJ and Emcee
Summary of topics discuss during the above panel includes:
20% increased in digital sales and hence physical sales decreases
Customize to individual
2/3 surveyed wants convergence of devices.
Convergence started with FM radio
Local music store
DRM getting bad reputation
Ease of use in downloading/transferring of music led to growth
Bitrate vs file size of the audio tracks
2 million songs will be ready when launched
Privacy will decline when people can use it easily and the price is reasonable
I also realized that people who asked questions in the first panel discussion will always ask it in the second panel discussion.
Lunch was next at the MELT and the spread and quality of the food is simply fantastic. I think by just trying a piece from every dish, you will get full. I was eating alone at first till I saw Blair which so happens to be Nic soon-to-be wife. I saw her the day before at the dinner and I find her very familiar, then after checking Nic's Facebook, I am 80% sure it is the same girl and I confirmed it during the lunch. LOL
After lunch, I proceeded on the Press Room where they have the phones for me to play with and I managed to snap a few lousy quality pictures (photography is just not my cup of tea) and 2 videos showing the new multimedia/music menu. I did not manage to play with the N95 8GB because the battery is FLAT and I can't find any charger in the room =(
Stayed there for quite a while before proceeding on to Comex 2007 to meet up with my mom.
Here are 4 sample shots and 2 videos that I have taken/recorded:
Nokia N95 8GB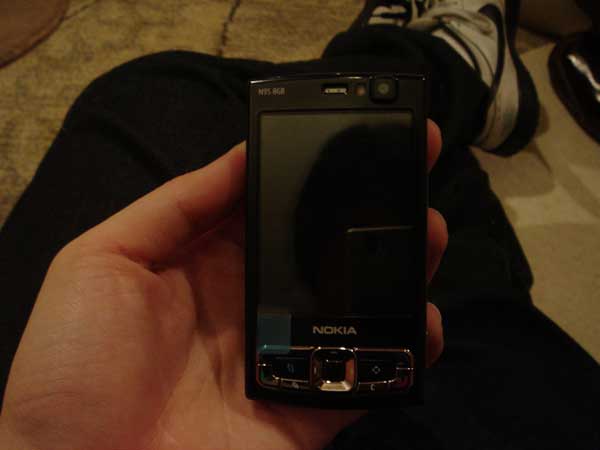 – My Own Nokia N95 8GB Live Shots
Nokia N81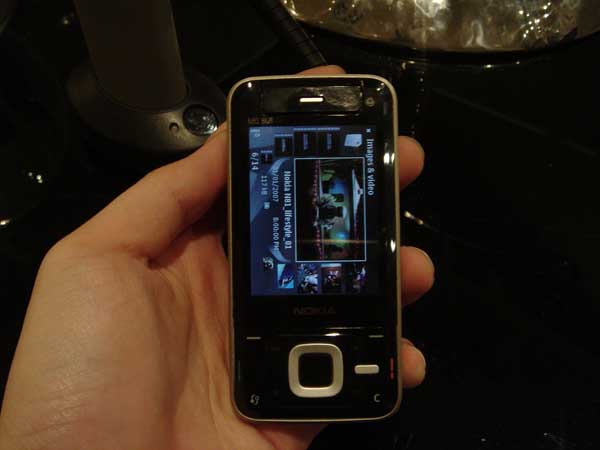 – Download (759.6KB) | My Own Nokia N81 Live Shots
Nokia 5610 XpressMusic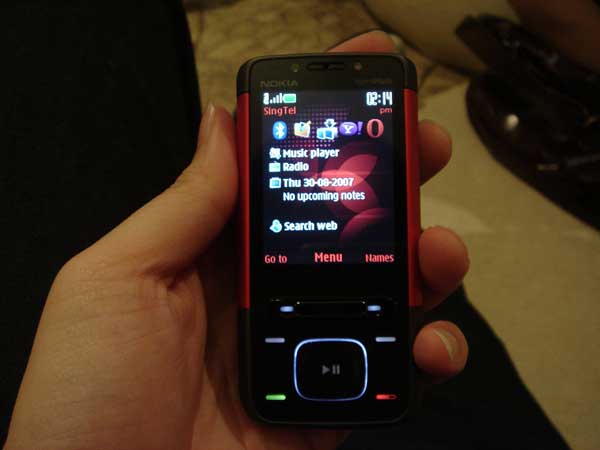 – My Own Nokia 5610 XpressMusic Live Shots
Nokia 5310 XpressMusic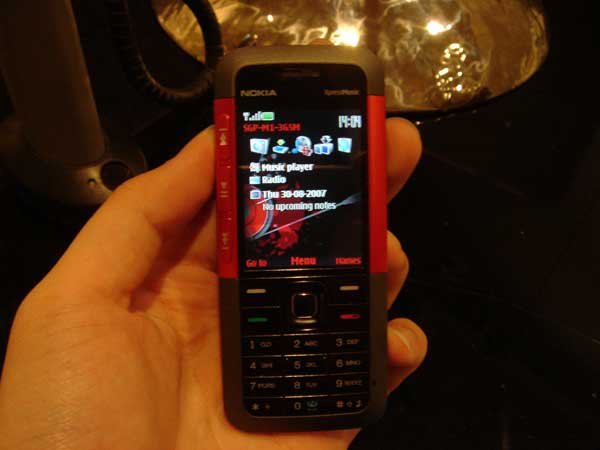 – My Own Nokia 5310 XpressMusic Live Shots
Network
Met up with a couple of people like Blair, Aaron, Gabrielle and Sue Lynn from Text 100. Joseph from MediaCorp Press. Julian from Asia One . Lai Chow from Youth.sg and of course people from Nokia Like Dinesh, Julia and some other Nokia staffs which I can't remember the names. Cheer to you guys and girls! I want to apologize to those whom I had met but not in the list as I am really bad in remembering names and that is the reason why I rely on name cards. Sorry about that.
Check out all the pictures I have taken from the 2 day Nokia: Go Play Singapore event.