I was almost late for the opening speech as I expected it would be delayed till about 5.30pm, but it started on the dot at 5.15pm as stated on the agenda.
The programs for the night are split into 3 major parts, the speech, the live demo of phones followed by dinner.
The Speech
Nokia announced N95 8GB the difference between that and the normal N95 is that is spot a 2.8″ screen, 8GB internal memory, no memory card expansion, no camera lens cover. It will have 2 colors mainly black and brown. I am still trying to find out whether it is using S60 FP2. Keep you all updated.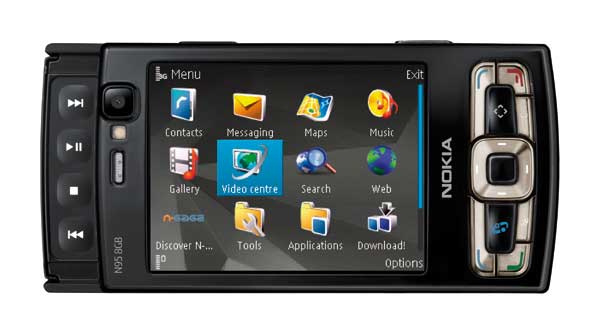 Nokia N95 8GB Official Press Photo
N81 on the other hand has also 8GB of memory, but it has only a 2MP camera as it meant to be a music phone. Apparently Nokia is focusing a lot of attention onto this phone as a ngage platform (gaming) and a music phone.
– Engadget's Nokia N81 hands-on gallery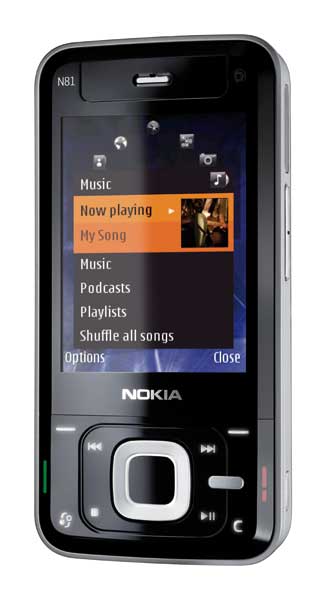 Nokia N81 Official Press Photo
Nokia XpressMusic 5310 has got to be the thinnest phone ever created by Nokia. The buttons on the side of the screen for both Nokia XpressMusic 5310 and XpressMusic 5610 are all made of aluminum. The cameras are 3.2MP.
– Engadget's Nokia XpressMusic 5310 hands-on Gallery
– Engadget's Nokia XpressMusic 5610 hands-on Gallery

Nokia XpressMusic 5310 Blue Official Press Photo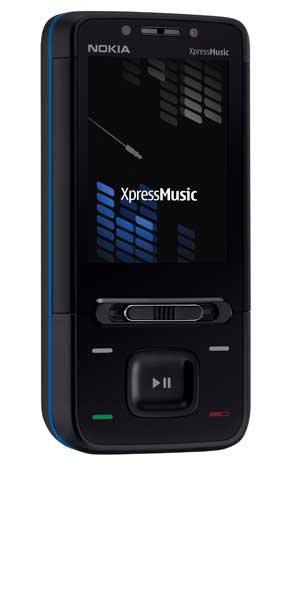 Nokia XpressMusic 5610 Blue Official Press Photo
Nokia announced Ovi (which means "the door" in Finnish), an online platform for Nokia online services when you can download music (Nokia Music Store), games (N-Gage) and maps (Nokia Maps) through your Nokia phone.
I have uploaded some photos that I have taken (I suck in photography) and mirrored images from the official press CD to http://files.lesterchan.net/browse/photos/nokia_goplay/. All the images are resized as the images from the CD are just way to huge to be display online, imagine a 7MB image.
The Live Demo
The female models there promoting the phone are so tall, they are taller than me by a head and that makes me look short.
I was surprise by the number of live working Nokia phones there, I managed to play with every phone for a while but due to my lousy photography skills, I am unable to take clear picture of any phones.
The Dinner
Dinner is provided by The Oriental Singapore. It is a 4 course dinner and the good is good.
They invited 3 performers to performed, namely Min Lee, a Singapore rock band which I can't really remember the name and the singer which did Singapore proud, Corinne May.
Rants
I am definitely getting Nokia N95 8GB as my next phone. Hopefully I can get to review it for 3 months before I buy it.
I will try to upload videos from the presentation when I get my hands on it tomorrow.
PS: Nokia N82 will not be coming to Singapore or maybe even Asia as it is meant for the US market.