The be.ez LArobe Netbook Cases is available in 5 colors, namely, Black & White, Blue, Green, Pink and Red for the 10.2″ models. It's dimension 26.6cm x 19.2cm x 3cm and it weights 172 grams which is about the same weight as the Cool Bananas Netbook Envelope Case which I reviewed few days before.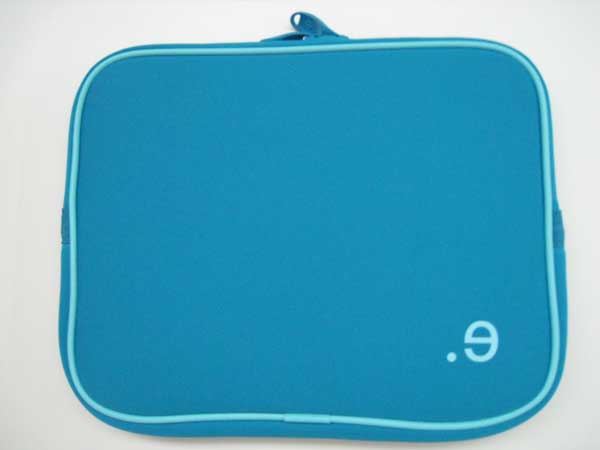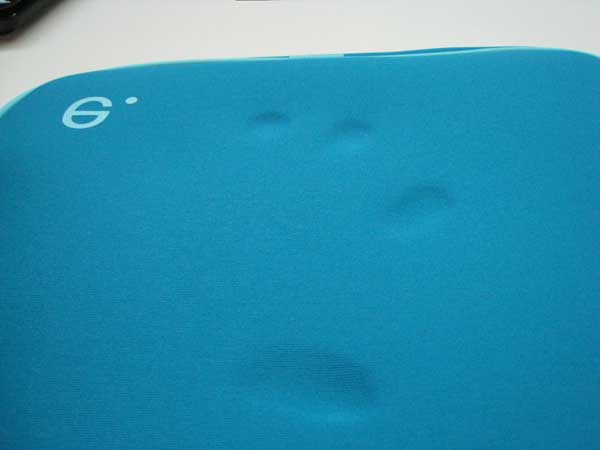 The sleeve is made in a soft, shape-memory material using Low Resilience Polyurethane (LRPu) technology and the thickness of the form is 5mm and it also features and inner lip for maximum protection. This will absorb significant amount of knocks to your netbook. I believed (not tested) that it will also reduce the impact on your netbook if you drop it a low height.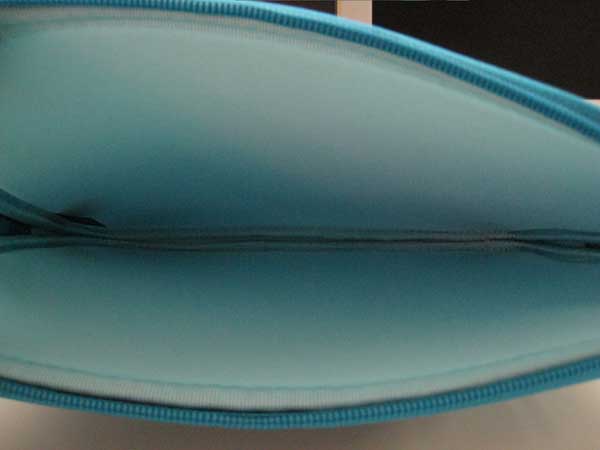 It is blue in color on the outside and on the inside, it is white in color which give it a good contrast.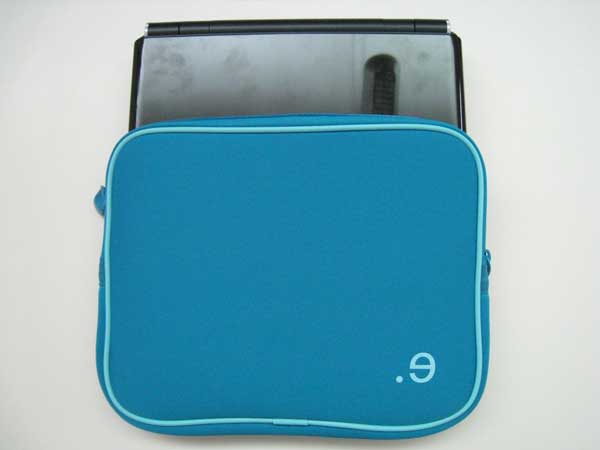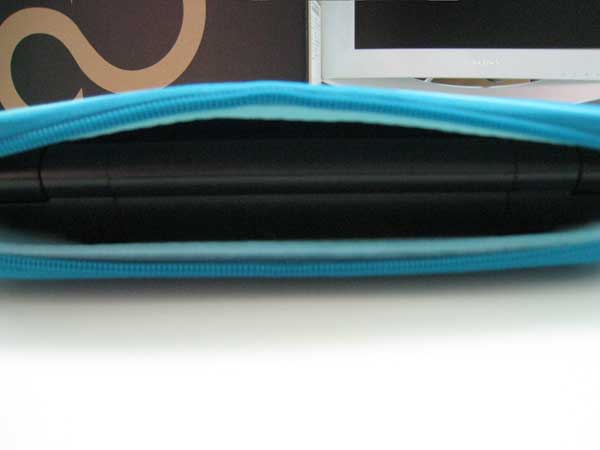 The sleeve fits perfectly my Asus EEE 1000HE. There is still a small amount of allowance for netbook whose screen size is about 10″ but has the extra battery bulk. On top of that you can even slot it a few folded A4 papers or even your mobile 3G modem. The sleeve is much more flexible as compared to the Cool Bananas Netbook Envelope Case.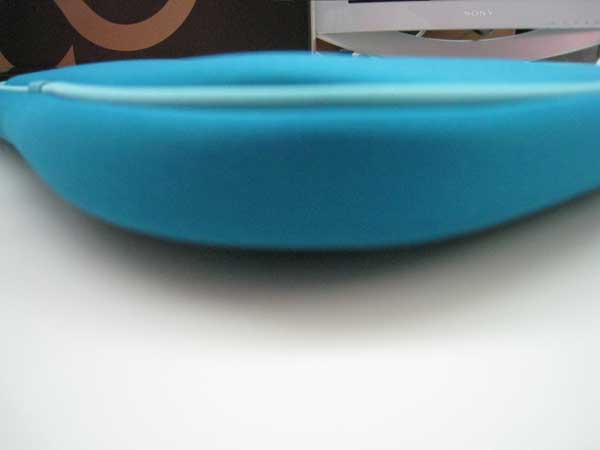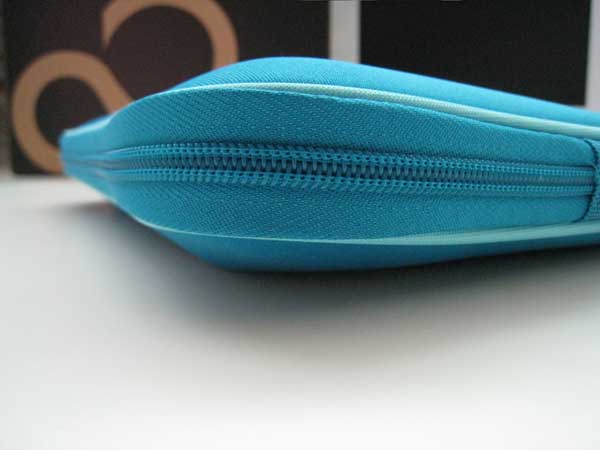 As you can see, there is not much change in the thickness of the sleeve after slotting in your netbook. This is a huge plus point when you compare it with the Cool Bananas Netbook Envelope Case.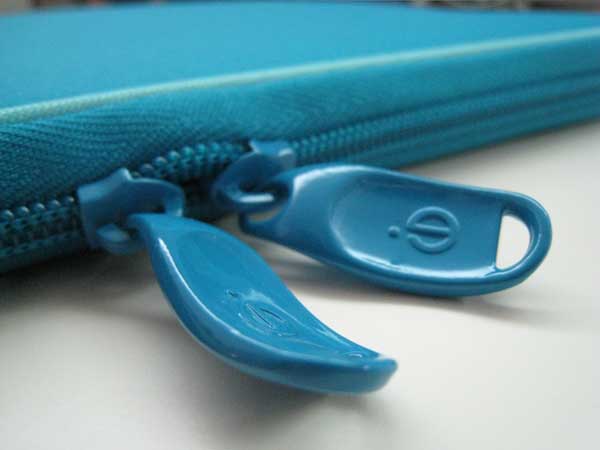 The only thing that I may not like that much is the zip, zips are known to scratch your previous gadget if you are not careful enough, It happen to me a few times. In this area the magnetic buttons from the Cool Bananas Netbook Envelope Case proved to be better.
If you are like me, whose primary priority of a sleeve is to protect the gadget, then the LArobe 2Color Netbook Sleeve is definitely for you, its thick low resilience polyurethane foam will keep your netbook safe from knocks whether it is a major or minor one. But just try not to drop it!
You can get the LArobe 2Color Netbook Sleeve from Gear Zap for £16.95 (including taxes but excluding shipping).