The Go the Extra Mile for Service (GEMS) movement today unveiled a new logo to symbolized GEMS Up, the next phrase of Singapore's service journey which aims to take service delivery to a higher level over the next three years.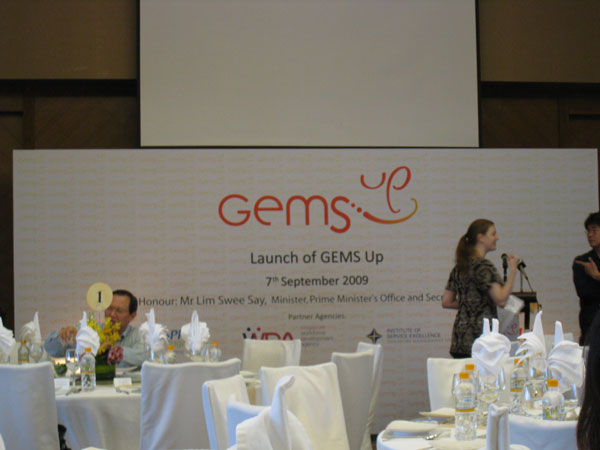 GEMS Up is the second phrase of this national movement represented by five agencies, SPRING Singapore, the Singapore Tourism Board (STB), the Singapore Workforce Development Agency (WDA), the Institute of Service Excellence at the Singapore Management University (ISES) and the National Trades Union Congress (NTUC).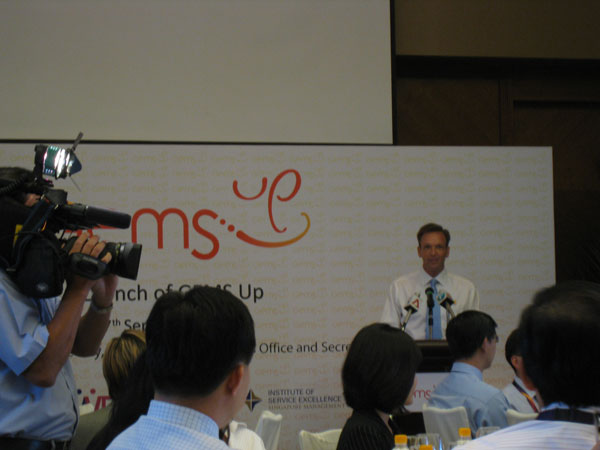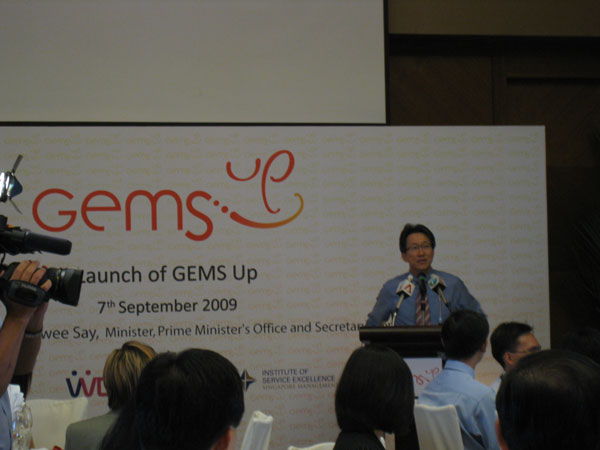 GEMS Up supports the Are You Being Served? initiative. Are You Being Served? is a blog that centers around a passionate "Service Squad" which seeks to provide a reality check on service standards in Singapore and to find out if Singaporeans are being served well. Members of the service squad visit different locations to conduct "Missions" testing the standards of service around Singapore and posting the mission's results on the blog.
Everyone are welcome to post comments regarding the service squad's mission in the blog as it aims to highlight the pluses and minuses of service in Singapore, with the hope that when people discuss service, standards can improve.
My mission date is from 28th September to 12th October 2009!
PS: Are You Being Served? is using my WP-Polls plugin!