The Starbucks Singapore alice + olivia Design Collection was launched in Singapore last Saturday, 31st January 2015 at Starbucks Ion Orchard.
The limited collection comes in a set (88 sets only) which contains a Starbucks card with a stored valued of S$20, a tote bag and a ceramic mug. The sets were available only at Starbucks ION Orchard for S$128.
Li Xiang and I woke up at 6am and we reached Starbucks Ion Orchard at about 7am and we were about 30th in the queue. Starbucks started giving out the redemption card at 7.45am and by 8am, all the 88 sets had been snapped up.
Included in the set is also a redemption card for a complimentary gift from alice + olivia's store at Ion Orchard. The complimentary gift is a beetle mirror.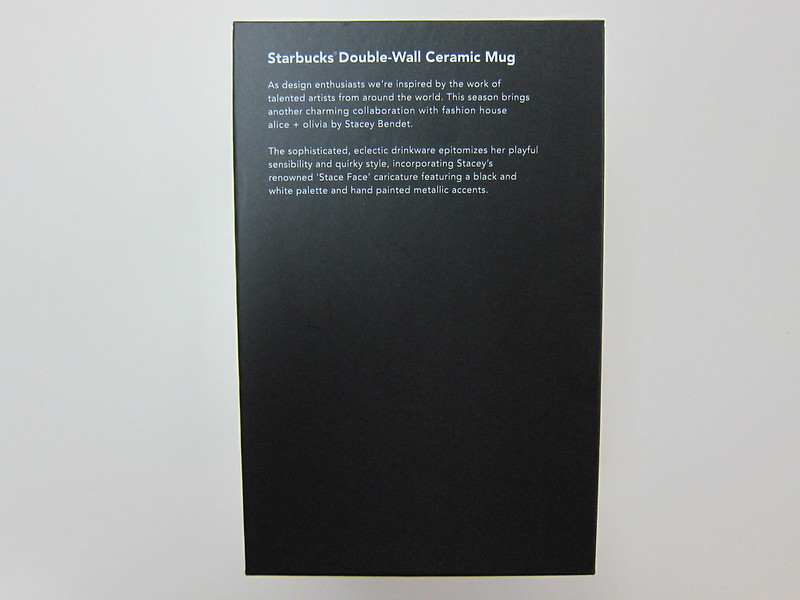 After the sale, people starting reselling it for S$150 and above on sites like Carousell.
There are a lot of people who complained that Starbucks Singapore is selling it for too expensive. In Hong Kong, the mug is selling for HK$230 (S$40) and in the US, it is selling for US$24.95 (S$34).
Because it is constantly out of stock in other countries, that means the demand is higher than the supply and hence it is almost impossible to get it at the recommended retail price.
In Singapore, Starbucks sell it as a set that consist of more than just the mug and in addition, it includes the complimentary Beetle Mirror from alice + olivia.