Bought the Sony ICF-C1iPMK2 for S$157. The retail price is S$179 but after the member discount it is S$159. And after deducting off the carpark claim of S$2, it became S$157.
It fits my iPhone 3GS well. You do not need a iPhone 3G Universal Dock Adapter because there is a support at the back which you can adjust so that your iPhone 3GS can lie on it comfortably.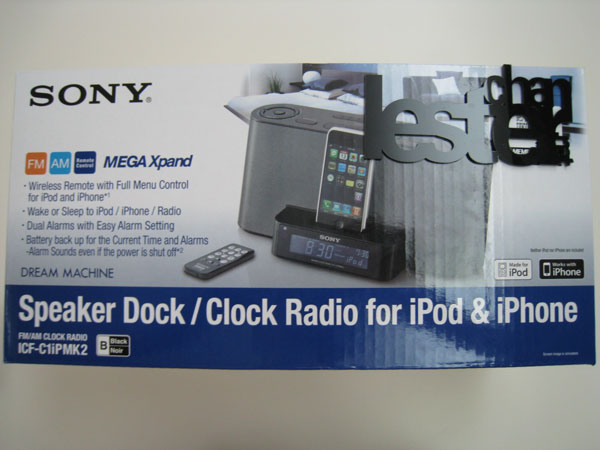 Sony ICF-C1IPMK2
I have been eying on the Sony's ICF-C1IPMK2 recently because it is quite affordable. The retail price is S$179 but challenger is selling it at S$159 with member discount. The ICF-C1IPMK2 is a iPod/iPhone Dock Clock Radio.
Official Page: Sony Singapore: ICF-C1IPMK2
Review: iLounge: Sony ICF-C1iPMK2 Speaker Dock / Clock Radio for iPod + iPhone