I received the Birthday Party Bash Wii game by 2K Play 3 weeks ago. Played the game during our "Games Day" which is on the 1st August 2009 to celebrate the end of our internship!
Birthday Party Bash as the name suggest is extremely suitable to be played during birthday parties as the focus of the whole game will be on the birthday boy or girl. When you start the game, you will get to choose 3 options, "Custom Party", "Quick Party" or "Free Play".
Since I am hosting the games day at my house and reviewing the game, I was arrowed to be the birthday boy. We choose Custom Party play mode because we want to be able to customize our birthday party. We can choose from 10 different types of Birthday Party themes.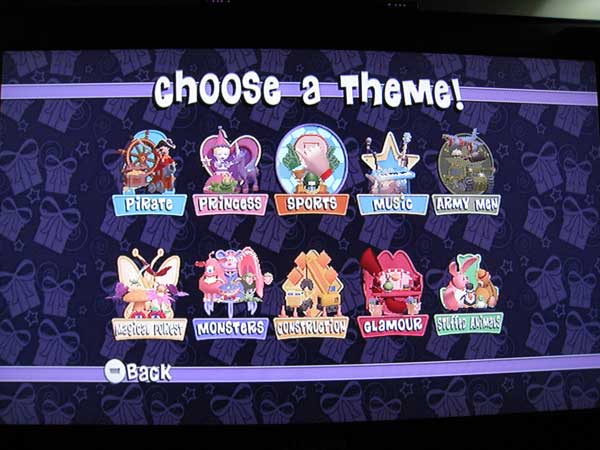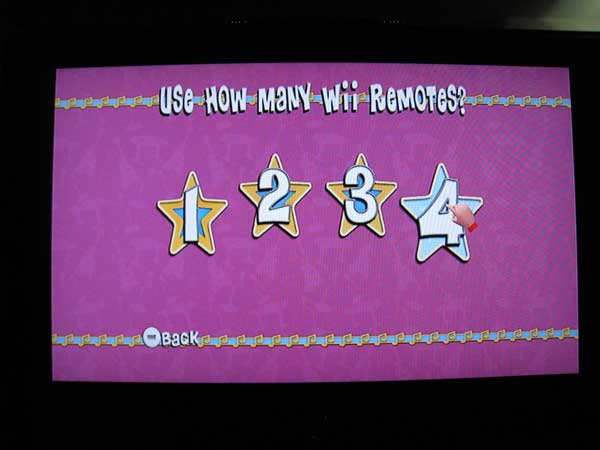 The next few screens involved customizing the birthday person.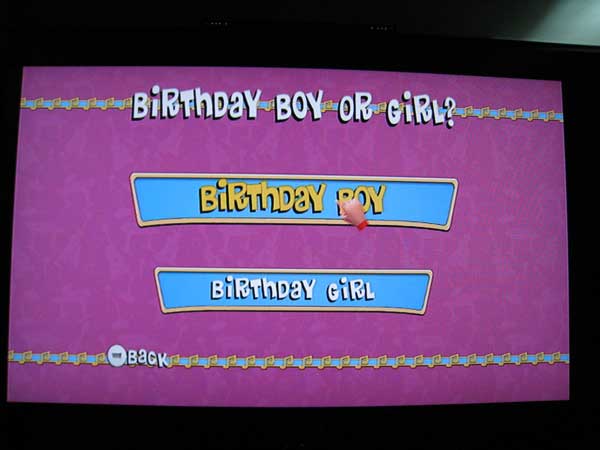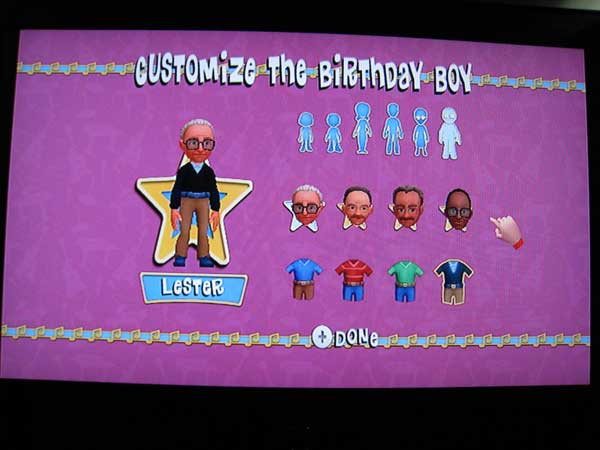 It will take some time to customized the looks! The customization is more detailed than Mii.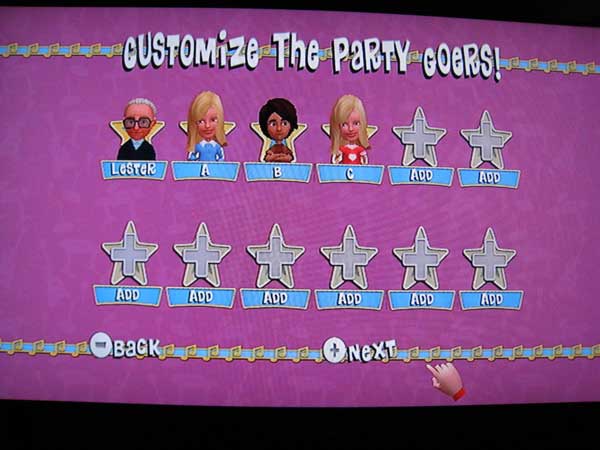 Despite the limitation of only 4 Wiimotes, you can assign up to 12 players to the game (take turns to play). But the downside to this is that before every mini-game starts, you need to choose who is playing in that mini-game. After a few mini-games, this becomes a little irritating. They should do a check on the number of Wiimotes vs the number of players assigned, if both the number tallied, there is no need to show the choosing of party goers screen.
After customizing the birthday boy, the next screen sill show an empty room which is not decorated with anything. As each mini-games is completed, the room will be decorated with an item. The details of the room is quite well done, they have a banner which displays the birthday boy name.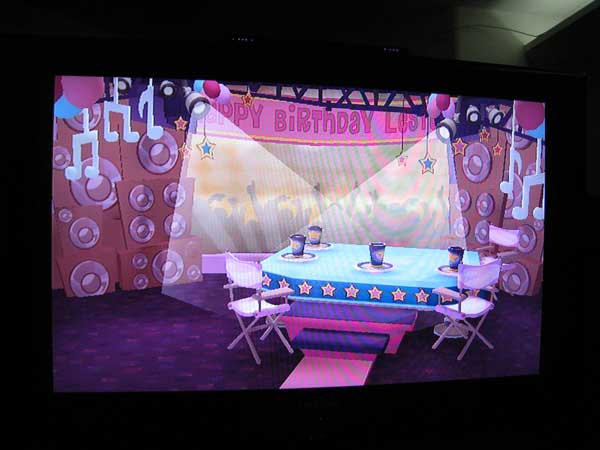 The mini-game instructions is detailed and there is even commentary to teach you how to play. This is useful for kids who may not understand what is written on the screen. But for older kids who read faster, they may find the instructions lengthy.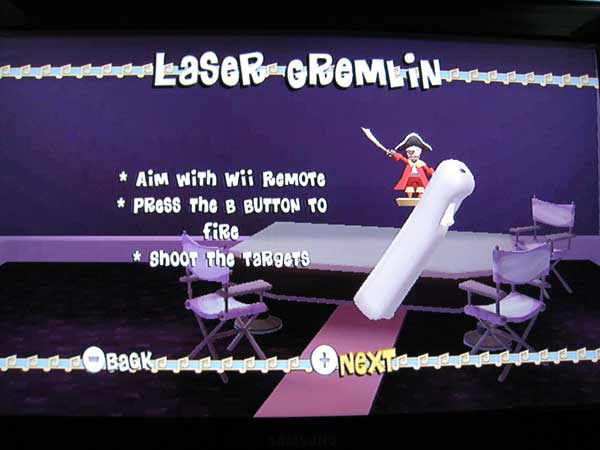 Here are some in-game videos.
I lost count of the number of mini-games per session in order to fully decorate the room, I think it was about 10. The last item will be the birthday cake with your age on the cake itself! Pretty cool.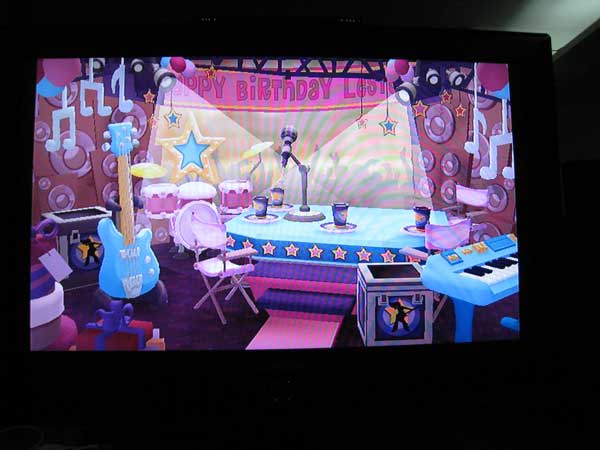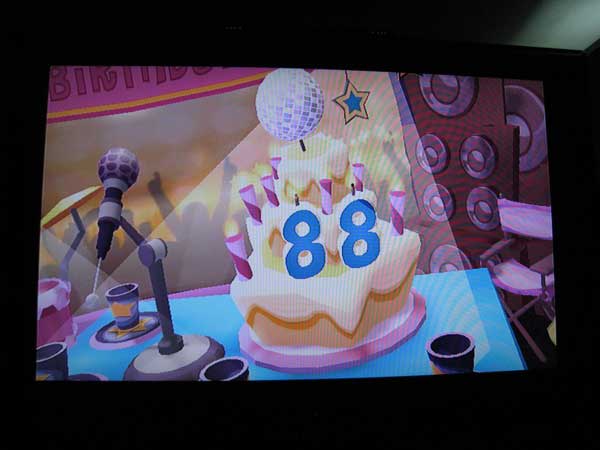 Once the room has been fully decorated, you have completed the session and your birthday song will be played with your name in the lyrics! Pretty neat.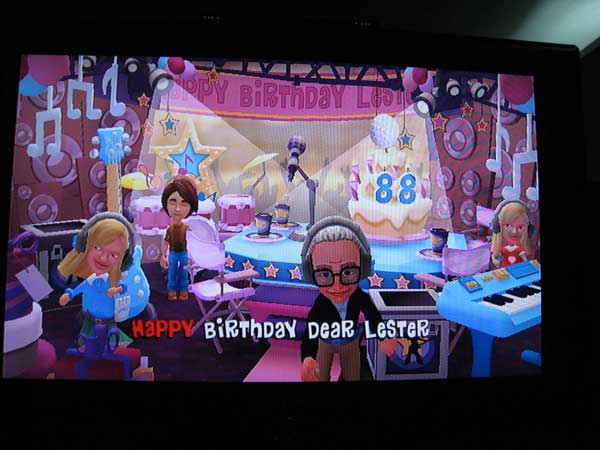 In conclusion, Birthday Party Bash is a very kids oriented game and hence it might not be suitable for older children. This would make the prefect game to play during a children birthday party to keep them entertained. I think this game would make a good birthday present for the birthday boy/girl if he/she has a Wii.
Birthday Party Bash retails for S$39.90.