On 10th July 2012, SanDisk announced 4 new USB Flash Drives for 2012.
SanDisk Extreme USB Flash Drive
This is a very rare occasion that I did not go for a PC Show at the opening hours but instead went there at 7pm due to work. As compared to IT Show 2009, I do not really like the PC Show 2009. It seems that the walk space between booth is much narrower and Sony/Microsoft normally have a booth at level 3 so that the crowded will be spread out evenly. But for PC Show 2009, their booth are in level 4 or 6 and hence level 4 and 6 is extremely crowded.
The prices as compared to IT Show 2009 (3 months ago) are almost the same if not the same. Thumbdrive and memory cards are the same if not cheaper in Sim Lim Square anytime.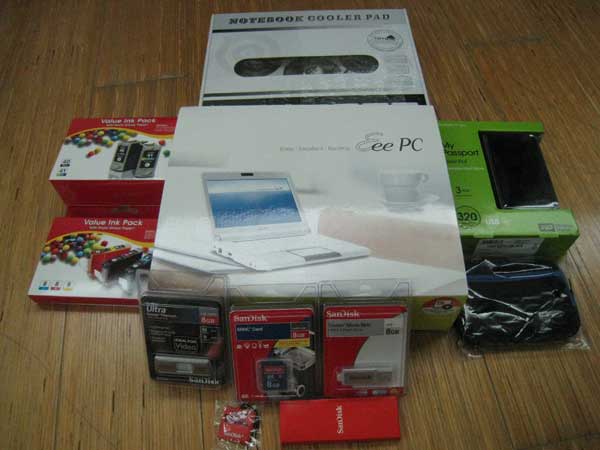 Went to Sitex 2008 yesterday with Julian, Kelvin and Weiquan. Surprising it was not very crowded. Now I am starting to dislike exhibitions at Sitex because it is so far! This year Sitex is quite a disappointment, Ban Leong did not take part and hence no Razer products. After walking Hall 5 and 6 of Singapore Expo, it makes me feel that this exhibition is selling TV instead of computer! The prices for some of the stuffs are not that cheap at all. I got my D-Link DNS-323 at S$199 from Comex 2008 back in August 2008 but now they are selling at S$209? Prices should drop and not increase!
I think the most value for money are the memory cards, thumbdrives and portable hardisk. Kelvin and I got the SanDisk Ultra II (Class 4) 8GB SDHC for just S$33. Julian got the SanDisk Cruzer Micro Skin 4GB Thumbdrive for just S$12! I bought the exact same thumbdrive for S$19.90 at Giant Hypermarket a few months back!