Apple iPod Touch (8GB) for S$498 or Asus Eee (4G) for S$598?
Suggestions or comments anyone?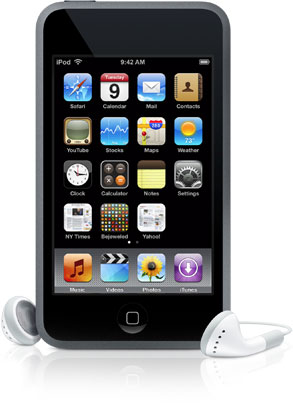 Apple has announced a new branch of iPod, called iPod Touch. Updated iPod Shuffle, iPod Nano and the iPod 5th generation is now called iPod Classic.
iPod Touch
Imagine iPhone without the calling function and it is only 8mm thick and you will have the iPod Touch. It come pack with either a 8GB or a 16GB flash drive. The rest of the functions are pretty much the same as iPhone not forgetting it has Wifi too.